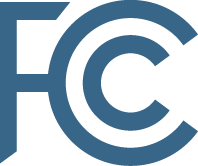 The Federal Communications Commission (FCC) voted unanimously to pass the Spectrum Frontiers Order at its most recent open commission meeting on July 14.  Spectrum Frontiers will allocate spectrum for 5G wireless and fixed broadband networks.  On July 15, the White House announced a corresponding 5G wireless research effort to spark testing and research.
5G networks are expected to be much faster than 4G networks and dramatically increase data capacity.  The technology will utilize higher frequency bands of spectrum to achieve speed and capacity gains, but is still in development with deployment not expected until 2018.  The Commission's vote along with the $400 million National Science Foundation (NSF) research investment over the next 7 years firmly establishes the United States as the first country to lead the way for 5G development.
U.S. leadership in the 5G space will encourage American entrepreneurs to innovate and leverage new network technology.  Virtual and augmented reality, autonomous vehicles, public safety, smart manufacturing, and Internet of Things technologies are likely benefit from network advances.  The NSF also announced a solicitation in the amount of $5 million for a coordinating project office to manage design, development, deployment, and different testing platforms in collaboration with industry.
The White House announcement reflected on President Obama's seven years of investment in broadband, starting with the Recovery Act that established Utah's State Broadband Initiative and mapping efforts.  Currently, 98% of Americans have access to 4G/LTE mobile broadband with speeds 10 times faster than 8 years ago.  According to the statement, "This progress is about more than just faster download speeds: Internet access provides substantial economic benefits across the U.S. economy including for job-seekers and workers."
Chairman Wheeler briefly remarked about Spectrum Frontiers on the FCC blog, saying the order "Will accelerate the development of next-generation 5G wireless technology and re-shape our communications infrastructure for the coming decade and beyond."  After heralding the achievement, Chairman Wheeler turned his focus to the Commission's August meeting which will address on improving communications opportunities for people with disabilities.
To view the FCC meeting video and read through other meeting items click here:
https://www.fcc.gov/news-events/events/2016/07/july-2016-open-commission-meeting
To read the White House Fact Sheet click here:
https://www.whitehouse.gov/the-press-office/2016/07/15/fact-sheet-administration-announces-advanced-wireless-research
To read the full list of NSF research Initiatives click here: