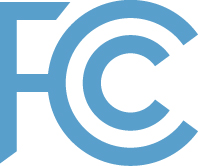 The Federal Communications Commission (FCC) recently released an order making reforms to the E-Rate Program. In modernizing the E-Rate program, the FCC plans to support cutting-edge technology in K-12 public education learning institutions and libraries. 
The E-rate program has been integral in broadband development and deployment throughout the nation for the past 17 years, ensuring that schools and libraries are digitally connected.  The order aims to meet the evolving needs of schools, libraries and industry.
The new order will keep the current E-Rate budget at $2.4 billion, adding an additional $2 billion from reserves to be used for funding Wi-Fi connectivity to schools and libraries over the next two years. Of the $2 billion reserve, the program will target $1 billion each year for funding eligible projects of managed Wi-Fi networks in schools and libraries over the next two years.
The three major goals adopted by the E-Rate program are to:
Significantly expand funding for Wi-Fi networks and distribute it fairly to all schools and libraries while recognizing the needs of the nation's rural and poorest school districts
Maximize the cost effectiveness of E-Rate spending through greater pricing transparency, encouraging consortia and bulk purchasing, and better enforcement of existing rules
Streamline and simplify the E-Rate application process and overall program administration
These actions represent the first step in the E-Rate modernization process.
Click here for the E-Rate Modernization Order pdf
Click here for the E-Rate Modernization Order
Click here for the news release and fact sheet
Click here for Chairman Wheeler statement
Click here for Commissioner Clyburn statement
Click here for Commissioner Rosenworcel statement
Click here for Commissioner Pai statement
Click here for Commissioner O'Reilly statement