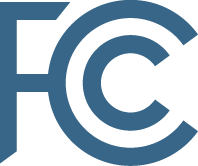 Recently, the Federal Communications Commission (FCC) is seeking comment on potential experimental programs which will allow funding from the Connect America Fund (CAF) to go to rural broadband providers for pilot projects. These pilot projects will help the FCC learn what approaches work best for expanding broadband service in rural areas of the United States.
The FCC experiment is looking for diverse rural organizations including nonprofits, businesses and communities to tell the FCC how they would invest the CAF dollars in rural areas.
Organizations that wish to give input on which types projects should be eligible to receive funding from CAF may submit an expression of interest by March 7, 2014.
The Utah Broadband Project encourages interested providers and communities to apply. Please contact our project team with any questions.
Click here to read the full report.
Click here to read the press release.
Click here to read Chairman Thomas Wheeler's statement.
Several organizations have created websites with resources to assist applicants in submitting Expressions of Interest:
The Utah Automated Geographic Reference Center (AGRC) has produced a map of areas eligible for funding.