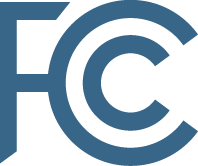 The Federal Communications Commission (FCC) is seeking comment on the parameters for the process in determining whether areas are eligible for funding under the Mobility Fund Phase II.
The Commission established the framework for the Mobility Fund Phase II in a Report and Order—adopted concurrently with the Further Notice of Proposed Rulemaking (Further Notice)—but had remaining questions regarding the process in which entities may challenge the areas eligible for support. Therefore, the Commission anticipates that additional comment will allow it to make more informed decisions on the challenge process, thereby making a more robust, targeted challenge process that efficiently resolves disputes about areas eligible for MF-II support.
Comments are due on or before April 12, 2017, and reply comments are due on or before April 27, 2017.
Click here for further information.