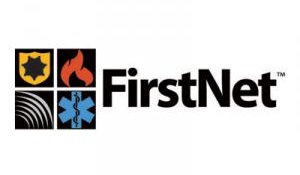 This September we are reminded of the both the tragic events of the past and the ever present danger a free society faces. Many things have changed since September 11, 2001 in how our nation and first responders address emergencies. However, one you may not be aware of is the utilization of broadband for public safety.
As our nation once again copes with tragedy, the ability of these first responders to communicate and respond to emergencies is paramount to public safety. To support this vital need, the First Responder Network Authority (FirstNet) is working to deploy a nationwide public safety broadband network.
The broadband network is a collaborative effort between federal, state and local agencies under the guidance of FirstNet to give first responders the best information and communication network possible. FirstNet was made possible through H.R. 3630, the Middle Class Tax Relief and Job Creation Act of 2012, which funded the network.
To develop the network, the Act established a grant program focused on assisting a myriad of state, local and other jurisdictions with implementing the Nationwide Public Safety Broadband Network (NPSBN). This effort was designed to deploy the most efficient and effective means to use and integrate infrastructure, equipment, and other architecture to satisfy wireless and data service needs.
Administered by the National Telecommunications and Information Administration (NITA), Utah received $2.2 million dollars through the State and Local Implementation Grant Program (SLIGP).
"The grant will be used to develop a strategic plan and to perform outreach and education to public safety stakeholders throughout the State of Utah," said Kevin Rose, statewide interoperability coordinator for Utah's Department of Technology Services.
This three-year grant will be used to develop a plan to ensure that when the Wasatch Front faces a cataclysmic earthquake, fires in Southern Utah or routine emergencies throughout the State, Utah will have a premier communications network for public safety.
"Our main goal is to create a reliable network for first responders," Rose said. "Through this grant we hope to ensure we receive a network that meets the growing needs of first responders around the State of Utah."