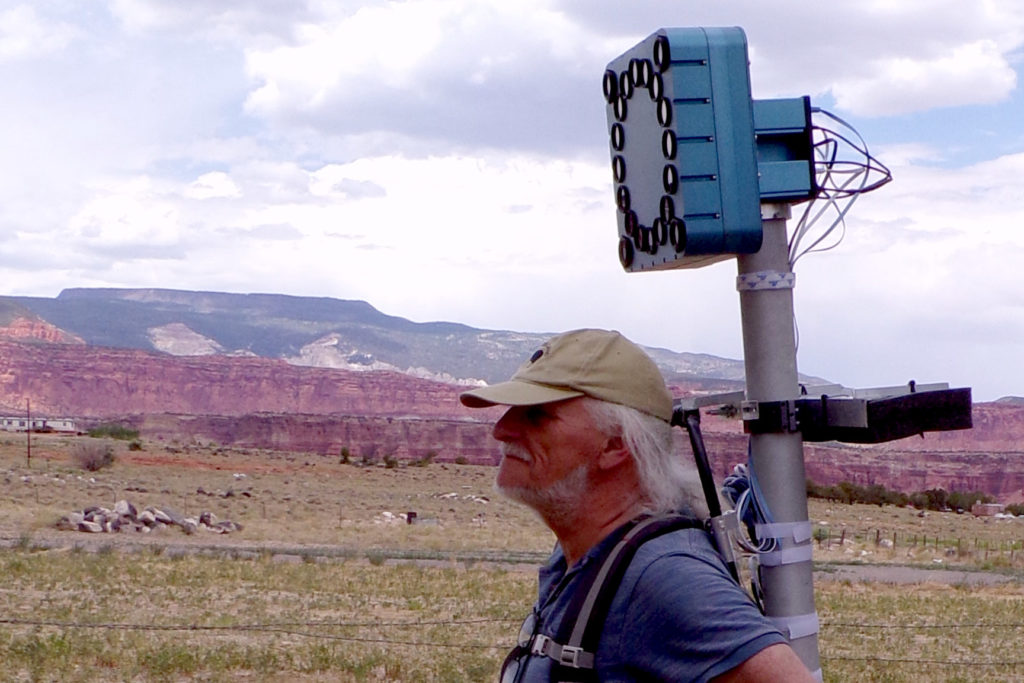 Elphel Inc. received a Small Business Innovation Research (SBIR) $750,000 contract through AFWERX, a program that supports U.S. Air Force innovation.
The Phase II project aims to dramatically improve the microbolometer-based Long Wave Infrared (LWIR) detectors sensitivity, especially for 3D measurements in support of the Air Force Research Laboratory's Munitions Directorate. It will provide missile navigation and seeker capability, with performance that is superior to existing LWIR passive imagers. This novel variation of existing technology will enable object detection at longer ranges in day/night environments and provide increased performance in degraded visual conditions without relying on GPS or other external sources.
The Utah Innovation Center assisted Elphel with this winning proposal. The company, led by CEO and Principal Investigator, Dr. Andrey Filippov, previously received a Phase I award with the opportunity to apply for and receive this Phase II contract.
"The Innovation Center has been a vital resource as we've developed our proposals," said Olga Filippova, Elphel COO. "The team's guidance and feedback has been instrumental to our success."
Elphel worked with the Innovation Center on previous proposals and has been successful in receiving awards through NASA and the Department of Defense.