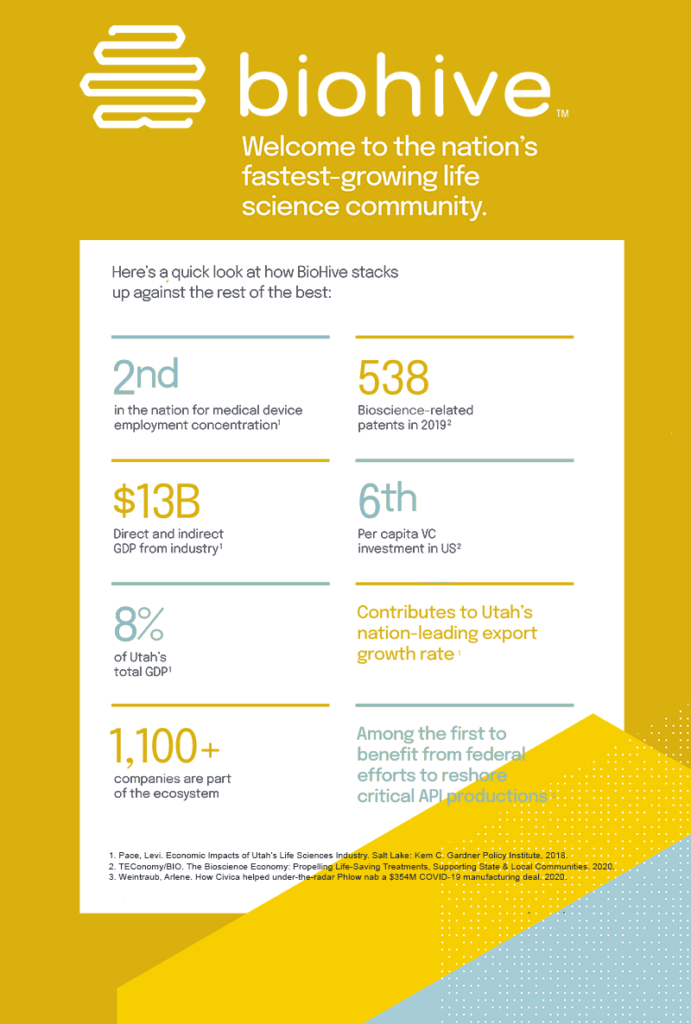 BioHive—composed of the more than 1,100 Utah companies that make up Utah's life sciences and healthcare innovation ecosystem—has been the fastest-growing life sciences community in America since 2012, employing 43,000 people directly and 88,000 indirectly, for a total of more than 130,000.
Everyone who participates in the Utah life sciences ecosystem is part of BioHive: researchers, developers, and manufacturers of therapeutics, devices, and diagnostics, as well as laboratory facilities, healthcare delivery systems, digital health, health IT, and supply-chain businesses that support these industries.
Show your BioHive pride with these resources:
For more information about BioHive, visit the BioHive website.