The Utah Governor's Office of Economic Opportunity, Office of Energy Development, Salt Lake Chamber, and World Trade Center Utah recently hosted the One Utah Summit at the Davis Conference Center in Layton on May 1-2, 2023.
Leaders in industry, the public sector, and expert speakers gathered to discuss Utah's economic development trends and topics and gained insights into the state's opportunities and most pressing issues.
"The summit was a great opportunity for Utah's business leaders to come together and showcase Utah's spirit of collaboration," said Ryan Starks, executive director of the Governor's Office of Economic Opportunity. "It was great to see individuals responsible for creating one of the top-performing economies in the world all gather in one location to network and have the opportunity to give back."
The two-day event provided attendees with opportunities to network, learn, and give back.
May 1 – Startup Pitch Competition
The Startup Pitch competition allowed Utah entrepreneurs to pitch their products to a panel of three judges, including Gov. Cox.

The top three finalists included:
First place: Dentacōr
Award: $25,000
Second place: Sawtooth
Award: $20,000
Third place: SRT Labs
Award: $15,000
People's Choice winner: Dentacōr
Award: $10,000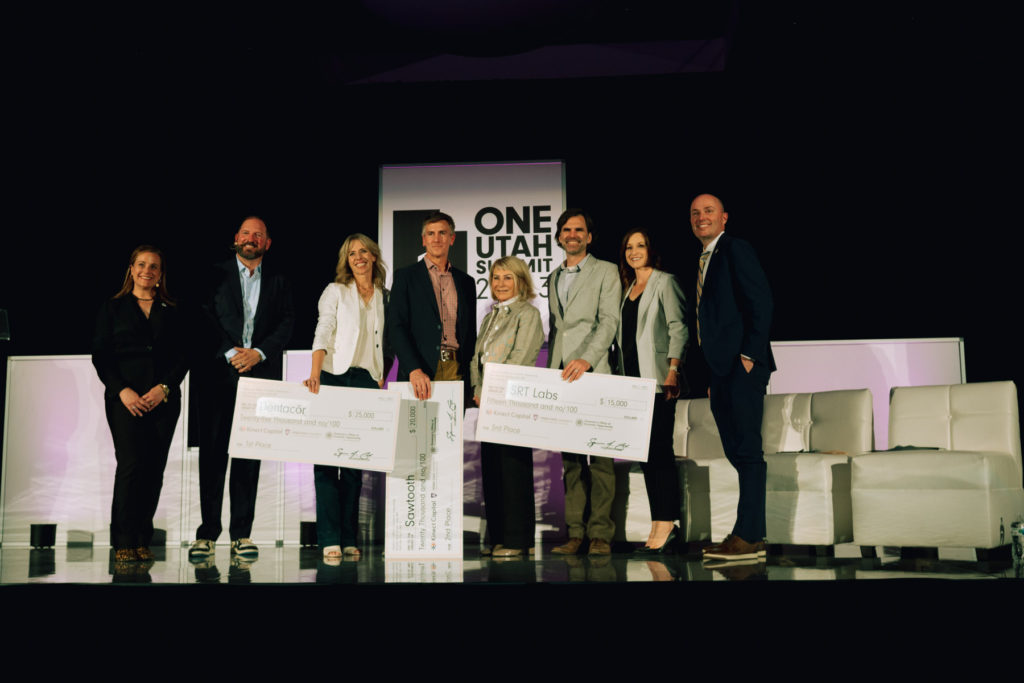 May 2 – Main Event
The second day of the summit included a morning plenary session, six breakout sessions attendees could choose from, lunch with networking, opportunities to give back with First Lady Abby Cox's Show Up initiative, and much more.
Highlights included:
A couch conversation with Utah leaders highlighted the state's historical boom, and panelists shared their thoughts on Utah's future.

Natalie Gochnour, associate dean and director of the Kem C. Gardner Policy Institute, University of Utah, highlighted fictitious magazine covers from the Utah Economist and spoke about the importance of unifying and dignifying and how we are keepers of the flame.

Building world-class teams through diversity focused on sports and how they are a big part of Utah's culture and an economic driver for the state. Attendees heard how they can contribute to being a team player on and off the field.

Participants listened to Syd McGee, CEO and co-founder of Studio McGee and McGee & Co., about the journey of starting the company and how businesses can stand apart and stand above in competitive markets.
Lt. Gov. Henderson also recognized individuals and companies that contributed to Utah and beyond in economic development, local communities, and industry.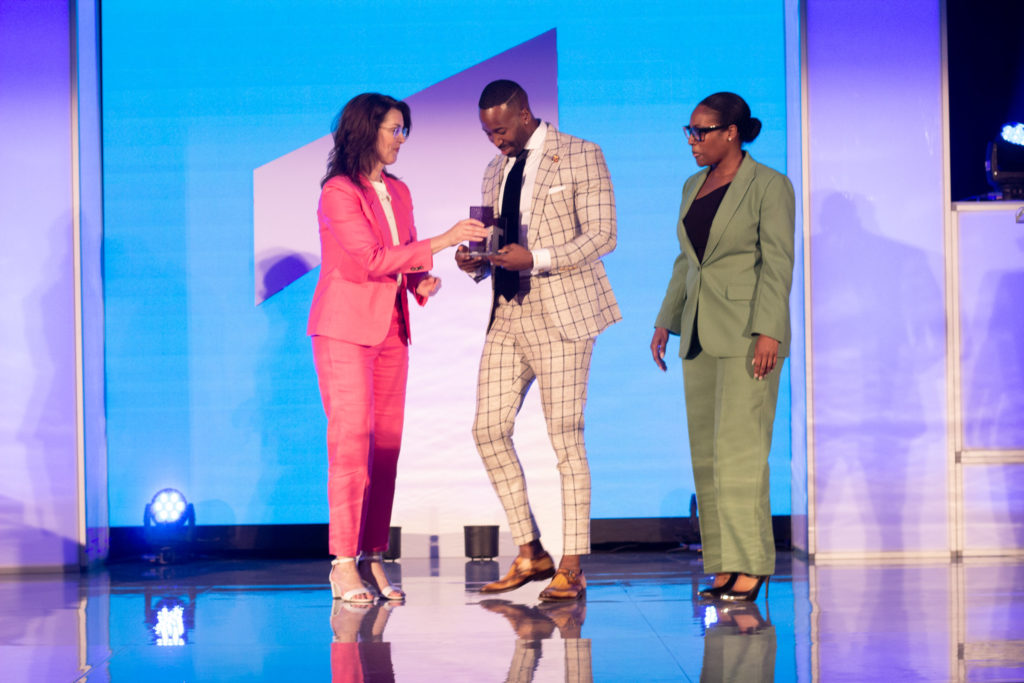 The award recipients included:

Regina Hokanson, President & CEO, HHI Corporation — One Utah Businessperson of the Year
Lendio — One Utah Business of the Year
Beauty Industry Group — One Utah International Business of the Year
Kenneth Boggs – Cameron Russell Williams Rising Impact Award
Sen. David Hinkins – Utah Energy Pioneer Award
San Rafael Energy Research Center – Utah Energy Pioneer Award
Also receiving the Utah Governor's Medal for Science and Technology awards were the following individuals:
Lora Gibbons – K-12 education
Dr. Julie Valentine – Academic/Research
Dr. David Bearss – Industry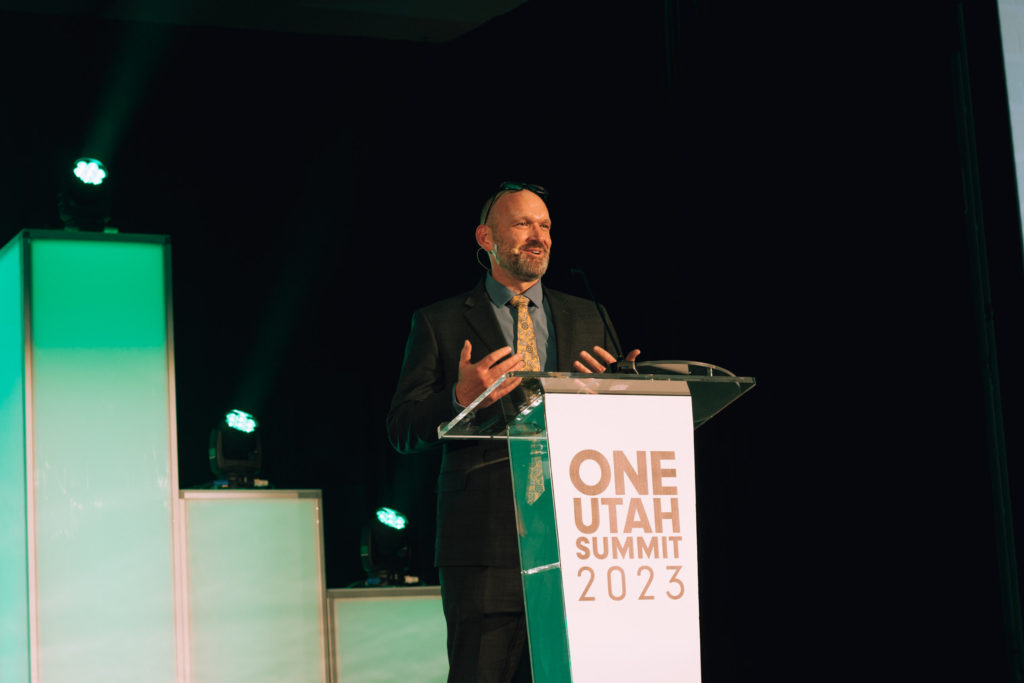 The summit concluded with Trevor Bee, the factory manager at the Lehi-based Texas Instruments plant, discussing how industry can partner with government and educators to take a One Utah approach to solve our biggest challenges ahead. Steve Starks, the CEO of the Larry H. Miller Group, spoke about the possibility of Major League Baseball coming to Utah and what it would look like for our state.
Gov. Cox wrapped up the event by touting the state's recent ranking by U.S. News and World Report as the best state in the country and reminding Utahns not to conform to be like other desirable cities and states but to instead grow in a way that keeps Utah unique. He also spoke about how even though we may have different views, we can find ways to work together and become one to make our state and environment a better place.
Please join us for the next One Utah Summit Series on Oct. 2-4, 2023 at Southern Utah University. Learn more at oneutahsummit.com.