Whether it's oil, gas, coal, wind or solar, Intermountain Electronics has your power needs covered.
Headquartered in Price, Utah, Intermountain Electronics, Inc. designs and manufactures custom power distribution equipment for industrial customers. The family-owned business was founded 35 years ago, providing the coal mining industry in Carbon and Emery counties with power and electrical distribution systems and component repair services.

Since 2010, Intermountain Electronics has diversified its holdings by adding customers in the oil and gas, utility, renewable energy and data center sectors, providing the sophisticated power and control solutions that these industries demand.
"We wanted to diversify ourselves so we could stabilize and work through the up-and-down cycles experienced in mining," says John Houston, chairman of Intermountain Electronics. "The utility sector and industrial control systems programs moved forward during the early 2000s, and in 2010, we diversified into the oil and gas business that was very active at that time.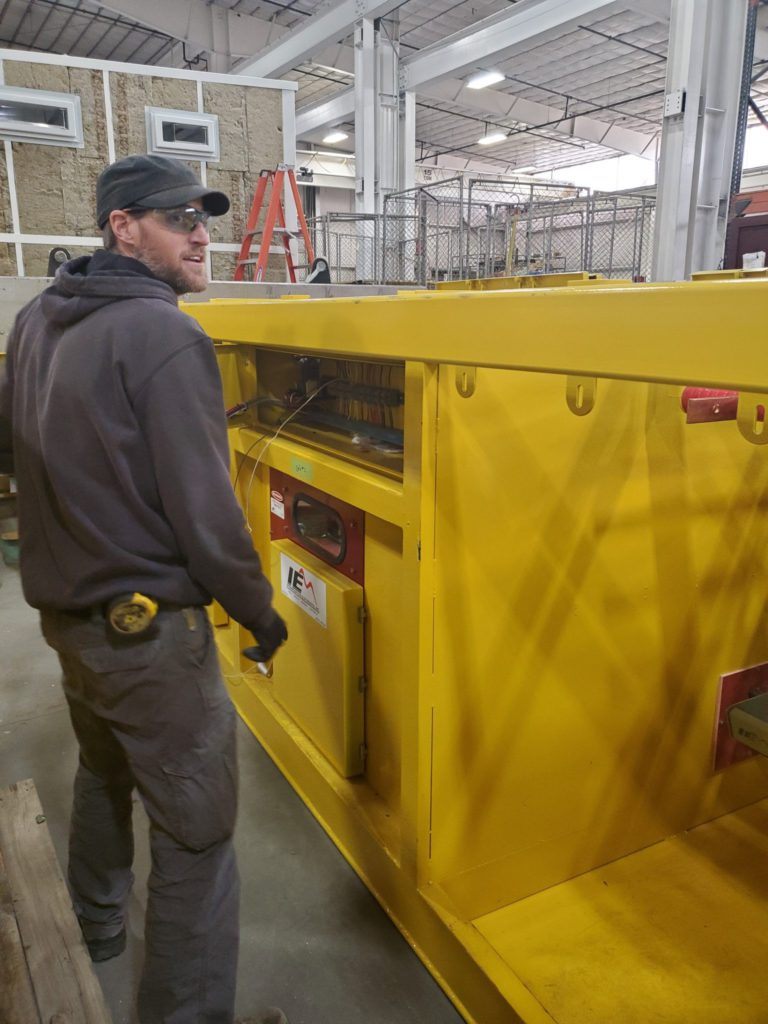 Friendly Competition
The Price, Utah manufacturing plant is one of four facilities Intermountain Electronics operates. The company has secured long-term, dynamic projects nationwide, with notable customers in Salt Lake, Phoenix, North Dakota, Oregon, Texas and Virginia.

Intermountain Electronics has a 2030 vision to reach $500 million in annual revenue and is developing dynamic expansion plans that best support that vision. The company has early-stage expansion plans at all of its facilities.

After considering tax rebates offered by the Utah Governor's Office of Economic Development and the state of Colorado, the company ultimately decided that Utah best met its long-term strategy, and is proceeding with its expansion plans, the most significant investment in the company's history, in Price, Utah.

Mr. Houston points to the cooperation from Carbon and Emery counties, as well as the support of Utah State University Extension, to develop customized training programs that ultimately tipped the scales in Utah's favor."It came down to a gut decision by our senior managers and the Houston family," says Houston. "We decided Carbon and Emery counties is where we could best maintain our competitive edge, while positively impacting our community." Carbon County Commissioner, Larry Jensen, and Carbon County Economic Development Director, Rita Vigor, put together a team of experts to support company needs well into the future in Carbon County.
Social Good
Intermountain Electronics has a history of working closely with local education partners. Employees regularly volunteer to run STEM-focused "Explorations" classes at local elementary schools, and they have a high school intern program. Recently, staff members have teamed up with Utah State University Eastern and Carbon School District to provide a tailored apprenticeship program that allows students to achieve technical education degrees while spending more than 20 hours per week applying skills they learn in a hands-on, paid environment.
"Building the factory is the easy part, but finding talent in the community can be a challenge," says Houston, whose company is actively hiring. The company focuses on finding individuals with a strong work ethic, and then it trains them. Local education partners help Intermountain Electronics find great people. Establishing a talent pipeline is important to the company being comfortable with investing further in the community.
25K Jobs Initiative
One of Gov. Herbert's most important economic goals is to support the creation of 25,000 jobs in rural Utah by the end of 2020. Intermountain Electronics is contributing to this goal with its plans to create up to 289 jobs while generating state revenue of $21,582,270 over the next 15 years.