This month the Utah Broadband Project is starting a new Map of the Month series. The series will highlight broadband availability and other pertinent issues using context from Utah's rich collection of digital mapping data.
Utah State Library Mobile Libraries (bookmobiles) provide library services as well as Internet access to those living in rural communities.  For some citizens, this is the only way they can access these services.
Our Project Team worked with the Utah State Library office to obtain stop locations and Internet capability data for Utah's Mobile Libraries.  When this data was overlaid with provider-submitted wireless coverage, it was possible to see which Mobile Libraries lay within dead zones and which ones should be able to obtain wireless access.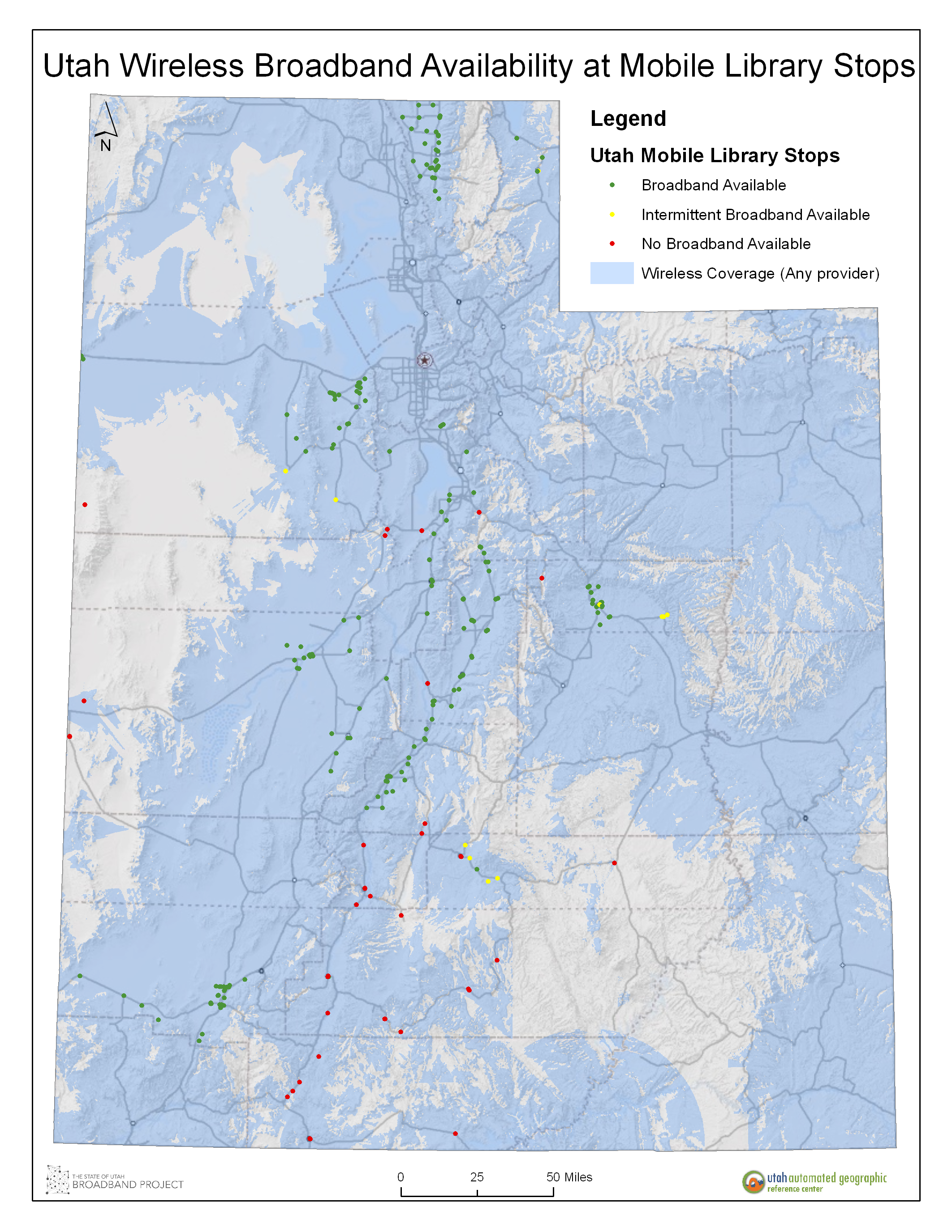 Our team took a closer look at the Mobile Libraries with intermittent or no Internet and compared them to the most recent wireless data that providers submitted to the Project. The team also looked at our recent wireless drive test data and took note of the broadband speeds that the test was able to obtain in the area of the Mobile Library stops. This data was available for almost every stop, with the exception of four stops that were not located along the drive route.
The results are exciting!  Almost all of the Mobile Library stops that do not currently offer Internet are covered by at least one wireless provider and have some drive test data associated with them. With this information, we can recommend alternative providers or resources to get broadband access to these locations and the citizens in these rural communities.
For more information about The Utah State Library Mobile Libraries visit their website. You can also download the map and table in pdf format.