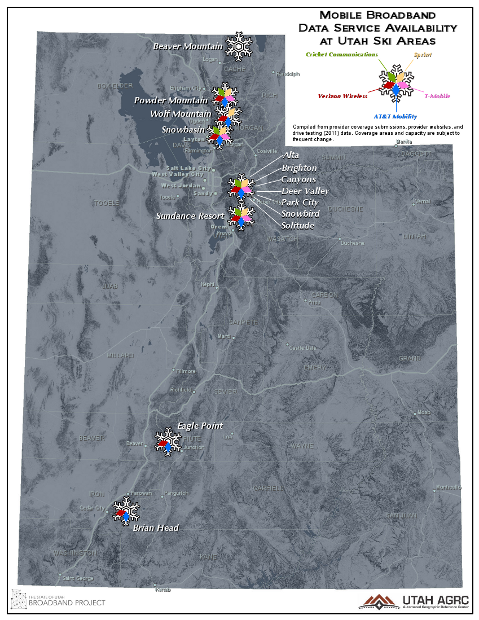 Winter is upon us and Utah's 14 ski resorts, offering the much acclaimed 'greatest snow on earth,' will again play host to over 4 million skier and boarder days. With this in mind, this month we are highlighting mobile broadband data coverage at Utah resorts.
For each ski resort, the map shows the mobile broadband providers that have data service capability at or near each resort's base area. We've concentrated on the base areas of the ski resorts because terrain features make coverage more  variable on the mountain.
Please note that basic voice and texting services do not require broadband data speeds and are not included on this map.
To determine which providers have broadband data service at the base of each ski resort, we used provider submitted coverage data (current as of June 1, 2012), and verified that data against provider websites (that include partnering services) and drive test data conducted in July 2011.
Hope you'll have a chance to enjoy the slopes this year!