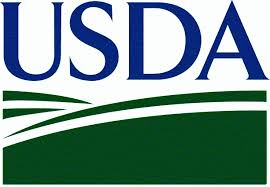 On April 18th, the United States Department of Agriculture (USDA) announced its application window for the Community Connect Program, a grant program that will provide nearly $12 million in funding for rural broadband development in fiscal year 2016.  The Rural Utilities Service (RUS) administers the grants, which are used to fund broadband infrastructure projects that promote economic development in rural areas. 
The Community Connect program has been in existence since 2002, and has provided over $160 million for broadband since its inception.  Eligible applicants include state and local governments, tribal bodies, nonprofits, and for profit corporations.  General eligibility guidelines are rural areas lacking speeds of 4 Mbps download/1 Mbps upload, however, specific areas can be determined by using USDA's mapping tool.  A minimum of 15% in matching funds are required from non-federal sources.
The USDA describes the following requirements for use of funding:
The construction, acquisition, or leasing of facilities, spectrum, land or buildings used to deploy broadband service for:

all residential and business customers located within the Proposed Funded Service Area (PFSA)
all participating critical community facilities (such as public schools, fire stations, and public libraries)

The cost of providing broadband service free of charge to the critical community facilities for 2 years
Less than 10% of the grant amount or up to $150,000 may be used for the improvement, expansion, construction or acquisition of a community center that provides online access to the public
Applications must be submitted by June 17, 2016.  To apply, contact the local Utah USDA office at (801) 524-4320.  The Utah Broadband Outreach Center will happily serve as a resource for applicants, please contact Kelleigh Cole at 801-538-8831 for assistance.
Information about the Community Connect Grant can be found here:
https://www.rd.usda.gov/programs-services/community-connect-grants
Register for a free webinar to learn about the program here:
https://www318.livemeeting.com/lrs/8002989786/Registration.aspx?pageName=67rfrl2lh3tk9btx
Webinars will be held: May 4, 2016 from 11:00 am-1:00 pm, and May 17, 2016 from 12:00 pm to 2:00 pm.