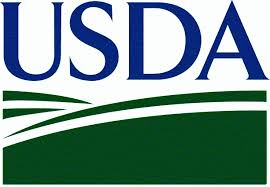 On September 30, the United States Department of Agriculture (USDA) announced that PandoLabs in Park City, Epicenter in Green River, the Paiute Indian Tribe of Utah and the Cedar Band of Paiutes will be the recipients of Rural Business Development Grants (RBDG). Rural Development State Director Dave Conine said that "these grants will support the emergence of small business in our rural communities, leading to to job growth and economic stability."
PandoLabs, which is based in Park City, has received $28,196 from the RBDG to support a "business creation training program to teach participants to code software and gain employment in software development." PandoLabs is a non-profit, collaborative hub that seeks to empower entrepreneurs, mentors, government entities and like-minded NGOs to strengthen the economy in the Wasatch Back.
Epicenter, located in Green River, received $24,604 to "hire a business coordinator for the small business support center and provide training and technical assistance to local entrepreneurs and managers." The non-profit got its start in 2009 and focuses on providing housing and business resources to rural residents of Green River, Utah.
The Cedar Band of Paiutes, headquartered in Cedar City, is receiving a $31,600 grant to conduct a feasibility study for a travel plaza/trading post.
The Kanosh Band of Paiutes, headquartered in Kanosh, is receiving a $49,600 grant to provide technical assistance, training, and a computerized financial system for an RV park.
The USDA Office of Rural Development has a $86 billion loan portfolio and administers program loans, loan guarantees, and grants through their programs. RBDG funds typically range from $10,000 to $500,000. To be eligible, funds "must be directed for projects benefitting rural areas or towns outside the urbanized periphery of any city with a population of 50,000 or more. To find out more information, visit the Rural Development website and learn about RBDG along with various funding opportunities for broadband development.
Click here to view the official news release.
Click here to view all recipients of the RBDG.