Audio
Business Elevated Podcast (Episode 38)
This podcast series features business and government leaders discussing what it's like to live and work in the great state of Utah. This episode includes a conversation between Ryan Starks, managing director of business services at GOED, and David Carlebach, vice president of international investment at the World Trade Center Utah.
The Business Elevated podcast is also available on Apple Podcasts, Spotify and Stitcher.
Transcript
Introduction
Welcome to the Business Elevated Podcast, where we discuss what it's like to live and work in the great state of Utah. Did you know Utah is frequently ranked the best state for business by Forbes? This podcast is a production of the Utah Governor's Office of Economic Development. Thanks for joining the conversation.
Conversation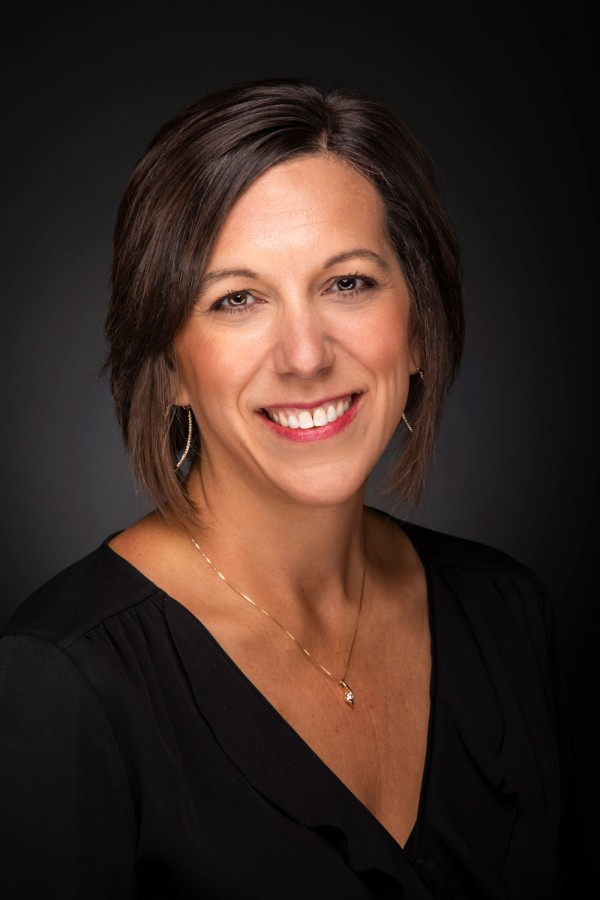 Kimberlee Carlile: (0:21) Welcome to the Business Elevated podcast. I'm Kimberlee Carlile, director of Talent Ready Utah, in the Governor's Office of Economic Development. Today, our guest is Jessica Gilmore, the associate commissioner over workforce development and industry engagement at the Utah System of Higher Education (USHE).
Jessica, thank you for joining me today.
Jessica Gilmore: (0:44) Thank you. I appreciate it. I'm excited to be here.
Kimberlee Carlile: (0:47) We're excited to have you, and we're talking about a very important topic today. Before we dive in, would you like to share some of your background with our listeners?
Jessica Gilmore: (0:59) Sure, I'd love to. I have been in the business of higher education for over 20 years in multiple roles. I started my career in higher ed as a faculty member in business technology at a community college in the Northwest. I left teaching to go work for a publishing company and work on content integration into classrooms with faculty from multiple disciplines all over the country. Then I came back to campus as a dean in a rural community college in Eastern Washington and was lucky enough to land a position at Utah Valley University. I worked as an associate provost digging in on workforce development activities and engagement with our communities and pathway programs, helping our students progress easily through those programs. Then a position opened in the commissioner's office this winter, and I was lucky enough to be selected for that role.
I'm currently the associate commissioner for workforce development and industry engagement at the Utah System of Higher Education. I'm thrilled to be in this new position. I've taken my background in workforce development and education and creating those pathways for students from a campus level to a statewide level of integration. I'm able to work across different agencies in our state, different educational organizations. Whether that's K-12 or a technical college, community colleges, or any of our four-year degree-granting institutions, I can help people collaborate across the systems and create good meaningful pathways for students.
Kimberlee Carlile: (2:30) Well, great. That's a pretty robust summary and experience you have Jess. I first had the opportunity to meet you when you were at Utah Valley University. I'm very excited to continue to work with you with your position now at USHE. I'll say that we are so lucky to have you here in Utah with your experience, specifically around the workforce and all levels of education, stackable credentials, dynamic credentialing. We're really excited to have your experience, and I'm excited to continue to work with you.
We have had the opportunity to partner together most recently on a new initiative called Learn & Work In Utah. This program was created by the Utah Legislature with federal CARES act funding.
What they've done is allocated $9 million towards this project that was funneled through GOED's Utah Works program, as well as USHE's Custom Fit program, to be able to provide short term training programs for displaced workers, to be able to get the training that they need, t get back into the workforce.
Over the past couple of months, you have been very busy in this role as you've been working with institutions to prepare them for the development of these short term training programs. I wanted to ask you how this process has been.
Jessica Gilmore: (4:00) That's a great question. It has been super exciting and fast-paced for sure. The opportunity for the Utah System of Higher Education to partner with Talent Ready Utah has been a unique and exciting way to launch this program. I can't say enough about how quick the turnaround has been, right? We were working with our higher ed institutions in preparation for this legislation, but once the legislation was passed and all of the T's were crossed and the I's were dotted, it was a really fast turnaround. For our institutions to understand the parameters of the program, identify what programs they wanted to curate and place into the application, and then submit that application.
Kimberlee, you know firsthand that we had a lot of applications to review in a short amount of time to get that money out to our people and our institutions. The best thing out of this whole fast-paced crazy process though has just been the responsiveness and the innovation that I've seen out of our institutions. They have just thoughtfully gone through their curriculums, identified employer needs in their regions and then identified matching curriculum that will prepare students with the skills that they need to enter the workforce in a really meaningful way in a short term way, right? These aren't five, six-year-long programs. Some of these are just weeks long, some semester-long, and some are a little bit longer than that. Ultimately, these are curated short-term programs targeted at the needs of industry for the regions that each institution serves. Higher ed isn't always known for being able to turn things around on a dime, and our institutions stepped up in a big way. It has been a pleasure to work on this program so far.
Kimberlee Carlile: (6:02) Well said, Jess, I completely agree. The turnaround time these institutions were able to develop these programs, and do the research, and everything on the backend before they even applied was so impressive to me. I agree they've stepped up in a really big way. This program plays such a critical role in the sustainability of our economy. When we can provide training programs to get these individuals back to work in growing a skill and a growing demand industry that really is beneficial to them. That is really what's going to be able to help sustain our economy and help us to come out of this lull that we're in right now with COVID-19. I agree. It's been really fun for me to see and not to throw numbers around, but I'm pretty sure we had about a hundred applications just within a quick amount of time. Think if we had even extended that length of application time, we would've had more applications to review. Just in that quick amount of time, we were able to go through and find these proposals that really met the mark, and they are aligned with the industry.
That's kind of where Talent Ready Utah comes into play. As we've been working with companies across the state, we've been able to look at their hiring needs and the industries that are currently hiring. Those industries that are projected to continue to be hiring and incorporate that into the education system and make sure those partnerships are in place.
As we've been working with a lot of companies, we've noticed, and they've kind of expressed interest that not every company requires a four-year degree. That's a change that we've seen that's little different than the way traditional education is viewed. I would love to hear your thoughts on how those changes have impacted education.
Jessica Gilmore: (8:12) Absolutely. I think we're seeing a real transition in higher education. Not only in response to the COVID-19 crisis and moving a lot of instruction online and some of these other pieces, but we recognize the breadth of possibility for our students within the context of education. You're absolutely right; not every job requires a four-year degree. You may have a company or an organization where the higher you go in that organization, the more education you need to be successful in achieving those positions. But those entry-level positions are good, livable wage jobs that maybe don't require that four-year degree to start. That allows our students to access education in that more stackable pathway approach.
Our institutions are responding in kind by helping our students access education in a sensible pathway, where they get meaningful milestones of credentials along the way to that ultimate end goal. That may mean that a student ultimately wants a bachelor's or a master's degree, but they can understand what their goal is for their future employment and then work with an academic advisor so they can figure out. 'What certificate could I start with and then gain meaningful employment at the end of that certificate that's going to help me along the way of my career and move me further forward on my academic pathway?' While I'm working in that meaningful job, making a higher wage than I might have if I didn't have a credential, I can then continue with my education and stack on that associate's degree, continue working in a meaningful job stack on that bachelor's degree and continuing to skill up and wage up along the way.
These stackable pathways with multiple on and off-ramps are key. These are what our institutions are transitioning to, and the real important piece of those stackable pathways is that they have increased employer engagement. Creating academic pathways that don't have an outlet into the workforce is not doing our job. Our employers in Utah have responded. With that engagement with our academic institutions, they're helping our institutions ensure the education the student receives bite-sized pieces of education along the way that are applicable to the types of jobs that they're hiring for.
The match between higher ed and employer engagement is critical. One of the newest terms that came out of this year's legislative session, president Noelle Cockett up at USU used this term. I just love it because the way that we're shifting the way education can be accessed and shifting the way employees might gain access to education.
It's this idea of dynamic credentialing. We've talked about that linear stackable pathway, where students can get a certificate while they're working, get an associate to get a bachelor's degree in that linear path. That works really well. But not every student approaches academics or employment in a linear fashion.
I know I didn't create my career by knowing exactly what my endpoint was and mapping out my education in that way on a path. I achieved things more dynamically. I found a job that sort of jazzed me up and then figured out who I might need a little bit more education or a certification in this area.
I'm going to grab that little piece. Then I leaped to the next job and took the next dynamic credential that I needed to continue on my pathway. Our education institutions are seeing that we're seeing more micro-credentialing we're seeing post-baccalaureate certificates, all these new innovative ways for students to obtain an education in more bite-sized pieces. Those stack pieces together and create a meaningful degree along the way. All of these stackable pathways, dynamic credentialing, none of that matters if we don't have employer engagement, which is really exciting in Utah. I just can't say enough good things about our employers here in Utah. Working with our academic institutions and our students to ensure all of these offerings that we're putting forward are meaningful help students get a leg up in their employment.
Kimberlee Carlile: (12:38) Beautifully said, Jess. I completely agree. It really is a two-way street. You have to have education, and you have to have the industry alignment. I agree as we've interacted with employers across the state, they are very much willing to engage in the education process at all levels and provide work-based learning opportunities and provide even tuition reimbursement as their employees are working on scaling up or adding on that additional credential or degree. I completely agree. It's a fun process. You and I get to see this all the time, every day. But I think that's something that individuals across the state of Utah need to understand. These opportunities exist and that they're available. The good news is that there are even more opportunities available starting this fall with the Learn & Work programs that are underway.

So, Jess, we've had the opportunity to work with all of these institutions, but what are some of the programs that did receive funding that our listeners need to know about?
Jessica Gilmore: (13:50) This is actually where the rubber meets the road. It is just so exciting. I want to throw around a few numbers as well. You got to toss out some of those things. It's my turn.

In total, in this first round of funding, we funded 130 programs across the entire state. Every institution that applied for programs received funding for at least some of the applications that they submitted. There were enough quality applications that we weren't able to fund in that first round. We're approaching the Legislature for some funding too. We've already identified an additional 39 programs across the state that we think are viable for funding. We're hopeful the Legislature will be able to give us some additional CARES dollars and increase that total funded program to 169 programs. All told, across the many programs receiving funding, we are supporting just shy of 10,000 students to get these skills that they need in a variety of industry sectors to get back to meaningful work. That means there are 10,000 seats available across our higher ed institutions in Utah looking for students to fill them.
These are students that have been laid off from their job, or let go permanently. Maybe they're underemployed or they're vulnerable from being laid off. They're working in an industry where they may be working some hours or even full-time, but because of this COVID-19 crisis, their job is vulnerable to a layoff. All of those types of students would qualify for the programs that we've funded.

Let me get to the good meaty stuff, right? I want to give you a couple of examples of programs, and this by no means isn't the top of the list. I said there were 130 programs because each one of them is unique, but we have things from welding certificates, CDL, which is your truck driving certification.
Manufacturing programs, automotive programs, those true hands-on skill-based programs are funded at many of our technical colleges across the state. Then I think almost every institution that's submitted an application this round has some sort of healthcare program that was approved, whether it is helping them up-skill in a certification that they already have EMT or LPN or a phlebotomy program, or it's working on the administrative side of healthcare. Lots of healthcare programs, because we have tons of health care needs in the state. Additionally, many of our institutions had some sort of application that was approved in the IT industries.
These include short boot camp type credentials students can really get in a six or 12-week timeframe to longer or 900-hour type programs that some of our technical colleges offer, but that IT networking or web design systems support all of those things. Utah has a huge growing industry in the IT world, particularly in that Wasatch Front, but we've seen with the COVID-19 a disruption more and more jobs have been able to go fully remote.
Even some of our rural colleges, like Snow College, has an online program geared for those IT skills. Then, of course, with this whole digital transition, we're all finding ourselves working from home. There are multiple programs that teach fundamentals around Microsoft Office and digital tools for the remote work world. Coming into the workforce, and you don't have the skills that you need in the tech side of just being able to run a zoom meeting or manage your Word documents or Excel documents. There are courses for you on the other end of the programming spectrum. We had multiple graduate certificates because not only students without any postsecondary education were affected in this pandemic. We have a lot of students who have a bachelor's degree and were still laid off because their job sector shrank.
We have multiple graduate certificates that are available for students who are coming into this COVID-19 disruption with a bachelor's degree already but need some additional skills to take it to the next level. Several programs that are offering training for educators to transition to digital learning, multiple programs that support entrepreneurs or small businesses and figuring out how to pivot their small business given the new COVID-19 environment. For example, one of our institutions is offering a support course for folks who are in the foodservice industry. We've seen the dramatic shift in what's happening in our restaurants and how they're able to deal with customers. They've developed a training to support that foodservice industry.
What are the things that you need to do in order to pivot your business, be safe, but still grow your business? These are just a couple of examples. There's like another 120 more programs that have been approved across the state. I just can't urge Utahns enough to get out to the website that will leave in the notes here. We'll refer to that in a minute, but check out our institutions and all they have to offer. Every single institution in the state is offering programs for students, and they can't wait to talk to you about them.
Kimberlee Carlile: (19:14) Jess, I get excited just hearing you mention a few of them. It is really exciting to think about all of these opportunities. There are so many opportunities. We really do want to encourage you to go on and to check it out. There's a lot of different programs that students can enroll in, or prospective students can enroll in.
We're excited about that. So Jess, given that we're in the middle of a global pandemic, that has changed the way we do things, on a daily basis, can you tell me what school is going to look like this coming fall?
Jessica Gilmore: (19:55) Sure, I can try, right? Of course, dare I say that we're in unprecedented times. We can't do a podcast about what's happening in the pandemic without using the word unprecedented. Definitely, we are dealing with lots of things across the different institutions in our state. But what I can tell you for sure is that each institution is really carefully planning its fall launch. They're all working within CDC guidelines and regional health guidelines. They are all open. I just want to repeat that. All of our higher education institutions are open. Now that doesn't mean that things might look a little bit different. This fall, for example, some of our career and tech-ed programs that are really lab focused and automotive class CDL truck driving certification class, you can imagine there's a lot of face-to-face interaction that's required in helping someone learn the skill. It feels necessary to repair a car. Our institutions use the opportunity, through these CARES funds, to increase the number of instructors that they had available for those types of classes, which reduces the number of students that are in a single class.
Responding to the need for social distancing, and really funding those additional adjunct instructors, bringing more resources into the classroom. Maybe that meant that they were using some of the dollars to buy additional equipment to increase the spread that we have between students to reduce the possibility of it. Any possible transmission, of course, hand washing stations are everywhere. All of the alcohol-based materials that you can use when hand washing at the sink isn't available everywhere. Each of our institutions is taking a fun approach to masks. I've seen lots of institutionally branded masks out there.
I feel like I want to ask for one from each of our institutions so I can rotate it around and represent everybody across the state. But the amount of planning and work that has gone into ensuring a safe start this fall is phenomenal. Our work here is to make a difference in students' lives on a daily basis. That's what we do at the end of the day at these institutions. There is nothing more than we want then to welcome back all of our students, but because of this unprecedented global pandemic, we're going to do it slightly differently and ensure that it's safe. In addition to all of the safety protocols that they put in place for those face to face interactions, our faculty have been working so diligently to move any instruction, that's possible, online. When students go to the website to explore the types of programs they will see, many are available fully online. Many are available, mostly online, with limited face-to-face interactions. Knowing that those faculty members are there, catered to ensuring that our students reach the competencies that they need to accomplish these programs. Whether that's zoom broadcasting or they're using Microsoft Teams or Canvas interactions, or however they're interacting, our faculty are dedicated to helping our students succeed. No matter how they're delivering their education, all of our institutions are open.
They're doing everything they can to ensure the utmost safest environment possible on their campuses. Our faculty is ensuring that it's quality instruction, no matter how it's delivered. And we're working to ensure that every student that wants it is successful.
Kimberlee Carlile: (23:40) That is wonderful. And I think the key takeaway is institutions are open. It's going to look a little different than it has in the past, but we're going to keep you safe. Keep you healthy, but also still make sure education is at the forefront and training is available. I think USHE, and all of the institutions, have done a fantastic job in response to this unprecedented time that we are in.
Lastly, the last question that I want to end with, and I think the question everyone listening to this podcast probably has, is where do I go to learn more about the short term training programs? Is there a list somewhere that has all of them available?
Jessica Gilmore: (24:26) Yes, we're so excited to launch this new page. So the web address for the page is inutah.org/learn-work. You will see a link to every single one of our higher ed institutions in the state. When you click on the link on their page, it will take you to the curated information about Learn & Work. It doesn't take you into the abyss of an institutional page and asks you to search around. These links to the Learn & Work page from inutah.org take you right to the programs that they've received funding around for Learn & Work. Many of these programs are offered for free because of those CARES dollars. We ensured the applications were really focused on defraying the cost of attendance of these programs to Utahns.
When you're out of work, that's not the time to be thinking about how much I can spend on going and getting my education. It's the perfect opportunity if you wanted to go back to school, you've been affected by COVID-19. Now is the time. And please go to inutah.org/learn-work page to really check out all of the programs available when you get to that page.
I encourage you to click on multiple institutions. You may think, Oh, XYZ institution, two blocks down from my house, and they may have a couple of programs available for you. So many of our institutions have really unique programs available that are able to be done with distance learning. You might click around a little bit to really find the program that meets the educational opportunity that you've been looking for. I'm just so excited to launch this new site. We've got marketing coming out statewide next week. So be on the lookout for the Learn & Work ads that you'll see. Get to that inutah.org/learn-work site and start clicking around on our institutions and find the program that's right for you.
Kimberlee Carlile: (26:41) Well said, Jessica. We will make sure we have that link posted as well in the show notes, but that is where you can go to find out all of the information. We were really excited to be able to offer these short term training programs. Of course, they would not be possible without our incredible institutions across the state of Utah, our technical colleges, community colleges and universities.
I would also like to thank our state Legislature for their foresight and seeing that this would be a great use of these CARES dollars. They have allocated this funding to be able to provide the Learn & Work program for Utahns across the state. We are very appreciative of our Legislature for their support.
Jessica, it has been a pleasure visiting with you as always. Thank you for taking your time today to visit with me, and what that we hope to see is all of you enrolled in a short term training program near you. We'll talk to you later.
Jessica Gilmore: (27:44) Thanks Kimberlee, have a great afternoon.
Conclusion
Thanks for listening to the Business Elevated podcast, a production of the Utah Governor's Office of Economic Development. Listen to other episodes where you get your podcasts or at business.utah.gov.