Audio
Business Elevated Podcast (Episode 7)
This podcast is the seventh in a series featuring business and government leaders discussing what it's like to live and work in the great state of Utah. A conversation between Scott Romney, program specialist at Talent Ready Utah, and Taryn Nenow, human resources business partner at Cummins.
The Business Elevated podcast is also available on Apple Podcasts, Spotify and Stitcher.
Transcript
Introduction
Welcome to the Business Elevated Podcast, where we discuss what it's like to live and work in the great state of Utah. Did you know Utah is frequently ranked the best state for business by Forbes? This podcast is a production of the Utah Governor's Office of Economic Development. Thanks for joining the conversation.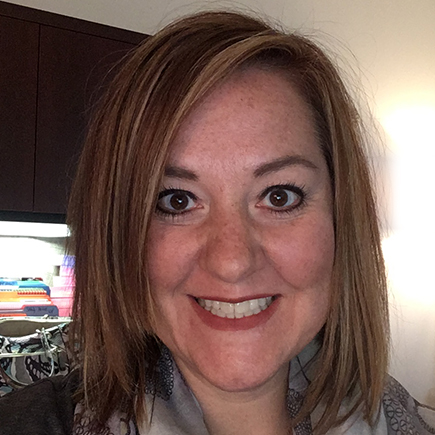 Conversation
Scott Romney (0:21): Hello and welcome to our podcast, Business Elevated. This is Scott Romney with the Governor's Office of Economic Development and I'm sitting down with Taryn Nenow from the Diesel Tech Career Pathway Program. She's been working as the human resources business partner for Cummins and is the former co-chair of the Diesel Tech Salt Lake Region. She joined on with us in 2015 and has been working on the diesel tech programs ever since the beginning. Taryn, nice to have you here.

Taryn Nenow (0:56): Thank you.

Scott Romney (0:57): Can you tell us a little bit about yourself?

Taryn Nenow (0:59): Sure.

Scott Romney (0:59): Maybe tell us what you like to do and give us a little bit more insight into you.

Taryn Nenow (1:03): Sure. I've been with Cummins for about five years, in HR for about 24 years in all different industries. Diesel is a new industry for me, so I've learned a lot in four years. I live right up in the Avenues in Salt Lake City, so I love to get out and go for walks in Memory Grove, City Creek. Utah's obviously a great place for the outdoors, so that's what I like to do and hang out with family and friends.

Scott Romney (1:29): Terrific. Are you from Utah? Where are you from originally?

Taryn Nenow (1:31): I am. I'm born and raised. Lived outside of Utah a couple of times, three times but always come back so family's here.

Scott Romney (1:39): Homegrown.

Taryn Nenow (1:39): Yup.

Scott Romney (1:40): Beautiful. Well great, we brought you in today to talk about the Diesel Tech Pathways program and so maybe can you tell us a little bit about what the Diesel Tech Pathways program is?

Taryn Nenow (1:49): Sure. In late 2015, Cummins got together with the Governor's Office of Economic Development and talked about the shortage of diesel technicians. We joined with a lot of industry partners, which it's really grown now which we'll talk about but, we teamed up with government educators. Outlined available resources in the diesel technician field or in the education part of it and joined together as a consortium to address the gaps in diesel technicians in Utah, all across the state.

Scott Romney (2:26): Well that's awesome, that's really awesome. How are companies participating and which companies are involved?

Taryn Nenow (2:32): Okay, so we've got about over 40 industry partners that are participating. We also have education partners participating in the Davis County, Tooele Technical College and then Salt Lake and Utah County committees. We get together monthly, we have a working committee that gets together and talks about different events in the area, whether it's Utah County, Salt Lake County, Tooele or Davis and just talk about how the industry partners can get in and really help address these needs with job shadowing, school tours. We talk about attending counselor conferences at the education, the schools, Salt Lake Community College and UVU are very involved.

We just really try to get out and join together as a team and address these and really spark the interest of kids from high school age. Even down in the junior high in some cases, to get them excited about the diesel technician career pathway.

Scott Romney (3:35): That's really cool. It sounds like you're spread out all across the state with a bunch of really cool programs.

Taryn Nenow (3:39): Yeah, we've grown a lot, started in Salt Lake County and since then, yeah, we've grown into the different areas and also we're actually looking into Dixie right now, we're meeting with them. We've reached all the way down to Price, Utah State down there. We're just trying to really hit the whole state because there is a pretty big gap in the need.

Scott Romney (4:03): That's terrific, that's terrific. If it's not already there it might be coming down the line right?

Taryn Nenow (4:06): Yeah, exactly.

Scott Romney (4:08): Awesome, well what kind of experience can a student expect when they enroll in this program?

Taryn Nenow (4:12): They start in high school. If there's a diesel technician program in high school, they can do those classes or they go to one of the career technical colleges. CTEC and JATC are involved in Salt Lake County, Mountainland in Utah County and then Davis and Tooele Tech in the northern.

They do a year of school there and then they have the option of transferring to UVU or Salt Lake Community College and doing the year, the provided curriculum for the Utah Diesel Tech Pathways. Which is the industry partners got together with education and looked at the curriculum to see what they need in order to be employable when they get out of school, or when they get out of this program.

That was another gap that we found, that they have these great education systems but when they got out of school or graduated, they weren't prepared for the workplace. We have, as industry partners, gotten together with education and really looked to see what we need as industry partners and provided that input and they've adjusted their curriculum as needed.

The kids get that and then they also get, we do industry partner tours, so they'll jump on a bus and come over to Cummins and Kenworth, Komatsu, all in one little area, sometimes UTA, that's in Salt Lake County. Then, we show them the place a lot of times kids and parents even and even school counselors may think that working in a shop is a dingy, dirty, dark place like back in the garage. They're actually amazing, beautiful, clean, great areas so we really want them to come out and see our shops.

Also, they do job shadows so all throughout the school year we have, part of the curriculum is to do job shadows, two per year for each kid. And so we have a lot of industry partners that are involved or participating in job shadows. They do that once a week every Tuesday for the whole entire school year. The kids just sign up and come in and get real-world work experience and get to team up with our technicians.

We find that that's the best way for them to really get the experience is to really work side-by-side and it also helps our technicians in our place, motivates them and gives them a spark as well.

Scott Romney (6:54): Sure. Well, that sounds really helpful for the students. I know when I was coming out of high school I was just shooting in the dark, what a company wanted from me on a resume or an interview and that sort of thing. If all these companies helped create this curriculum, I mean it informs the student's decisions and helps them move on in their life pretty quickly, right?

Taryn Nenow (7:13): Yeah, we really wanted to hit the school counselors as well because there's been traditionally university is the route. I think a lot of people are hearing now that technical schools are really, some as a great option for kids that don't want to necessarily go to the university route. Educating the counselors on our program specifically is really important to us and we want them to be suggesting this to their kids and also the parents.

Scott Romney (7:45): Oh yeah, that's terrific. Well then along those lines, if I was a student signing up for the program, what would my future look like in the diesel industry?

Taryn Nenow (7:53): Okay, so we have a ton of, I mean the branch manager in Salt Lake City in Cummins, started as a diesel technician when he was 18-years-old. He's been in the industry all his whole life and worked his way up. There are all kinds of opportunities to move around. There's specifically a Cummins, there's engineering you can move into. You could go from a junior technician, all the way up to a master lead technician in the shop and then even go on from there into supervision, management.

There's just a ton of opportunity for leadership development. A lot of these companies are doing a lot of leadership development nowadays, wanting to grow their people and always promote from within. It's just a great opportunity if somebody wants to get into something and then move into something else, great. If not, we have a ton of technicians that are going to retire as technicians and those are just as valuable and amazing knowledge to have.

Scott Romney (8:58): You kind of get to find your place and keep doing what you want to do.

Taryn Nenow (9:00): Yup exactly.

Scott Romney (9:01): Lots of growth it sounds like.

Taryn Nenow (9:01): Yup, lots of growth with all these industry partners.

Scott Romney (9:04): Yeah, I was getting paid minimum wage as soon as I graduated.

Taryn Nenow (9:08): Yeah, it's a little more than that for sure.

Scott Romney (9:11): That's terrific, well you got me excited. How does someone enroll in the diesel tech program?

Taryn Nenow (9:17): The first thing would just be to get into your school and your high school and find out what type of diesel technician classes they have. Some of our, they go to the technical center, so they can travel from their high school over to the technical centers in their area for the Diesel Technician Pathways or the diesel tech classes. Basically, get with your teachers and your counselor and let them know that you're interested and they'll give you the path.

Scott Romney (9:46): That's terrific. That's super terrific.

Taryn Nenow (9:46): Yeah, it's awesome.

Scott Romney (9:49): Well, do you have any events or anything coming up that you'd like to tell us about?

Taryn Nenow (9:54): Well, we actually have our second annual Signing Day. We thought that it would be fun, last year was our first year to do it, where the kids that were coming out of high school could come and commit such as like an NFL draft type procedure or type style, to moving into the community college or what their next level is. Whether it's UVU or what their next step is in order to gain the Utah Diesel Technician Pathways Certificate.

They'll come in, sign a document, put a hat on and smile for the camera. We expect about 500 people, it's going to be amazing. Parents and education partners, all the industry partners from diesel tech will hopefully be there from all over the state and a really great event, so we're excited.

Scott Romney (10:46): That's awesome. You do this every year?

Taryn Nenow (10:48): This is our second year. Actually, last year we just did it for Salt Lake County but since we've grown so much this year into northern and southern, we are combining. We'll have all of the entire state, all the committees will be there and representing Diesel Tech Pathways, so we're excited.

Scott Romney (11:08): Yeah, that sounds really exciting. Well, thank you so much for giving us the rundown today on the Diesel Tech Pathways program. Thank you, listeners, for joining us today. This has been the Business Elevated Podcast, see you next time.

Conclusion
Thanks for listening to the Business Elevated podcast, a production of the Utah Governor's Office of Economic Development. Listen to other episodes where you get your podcasts or at business.utah.gov.