Incented Companies
Adobe, eBay, Amazon, and P&G are among the household names that do business in Utah, along with many others. Below, we feature some of the companies operating in the Beehive State utilizing the Legislature-authorized tax credit program.
Tax Credits for Companies
As part of its corporate incentives strategy, the office offers tax credits to Utah-based companies and companies eager to move to or expand their operations in the state. Since its 2005 inception, approximately two-thirds of the companies participating in the state's tax credit incentive program are Utah-based companies.
Companies such as Northrop Grumman, Facebook, and Boeing, to name a few, are among the household names operating in Utah.
Companies that receive Utah economic development incentives commit to meeting specific criteria outlined in the company's Economic Development Tax Increment Financing (EDTIF) contract with the state. The data reported by the company are based on projected information it anticipates occurring by the end of the contract term.
Below is a table of incented companies, with data that can be searched and sorted by column.
To read recent tax credit announcements, visit the newsroom. To learn more, please contact us.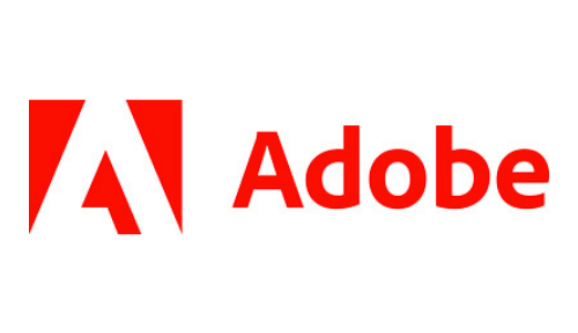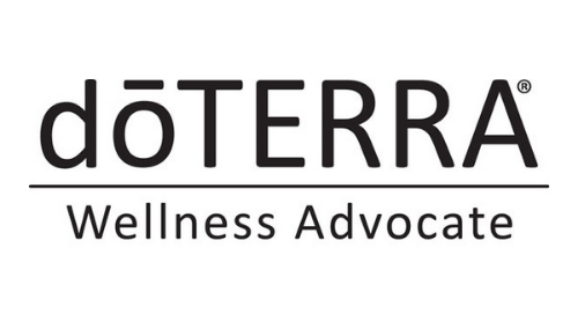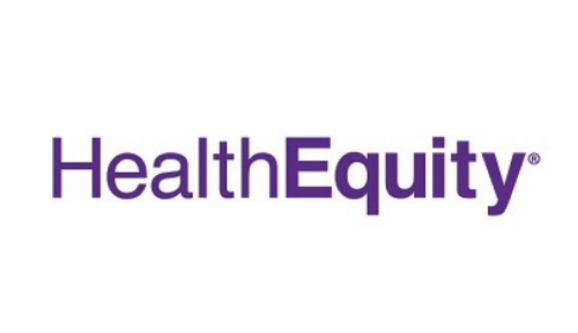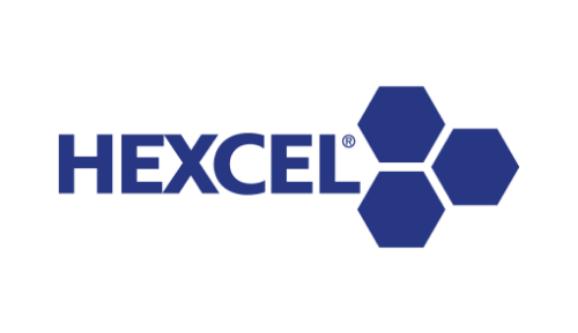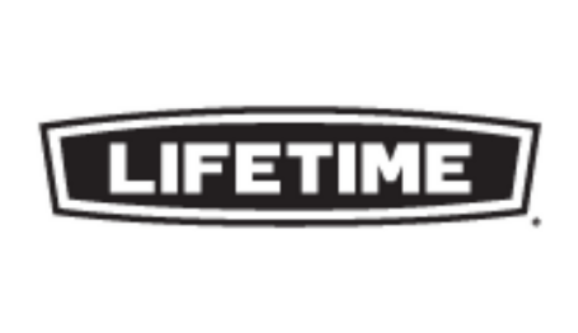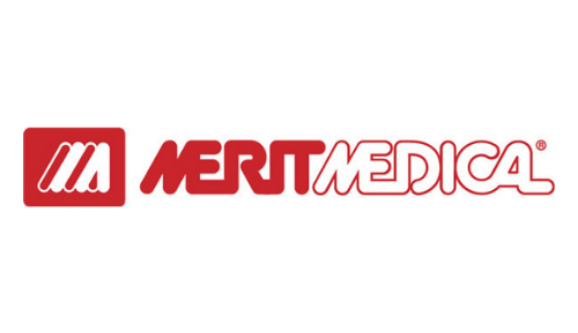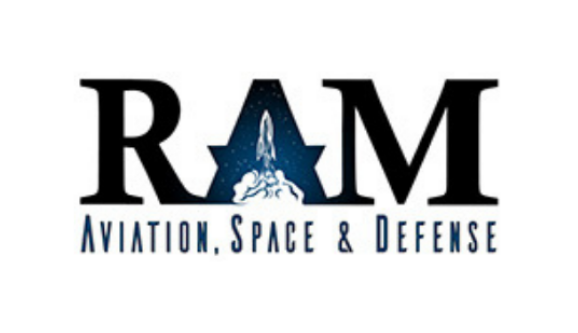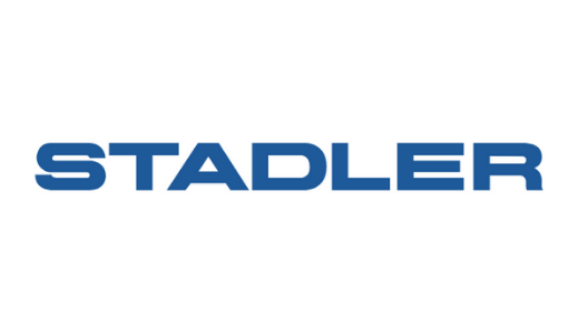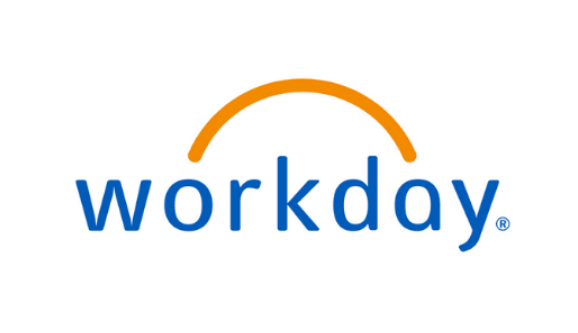 Incented Companies
Company
Year
Jobs
State Wages
New State Revenue Projected
Capital Investment Projected
Max Cap Incentive
Rebate %
Term (Years)
Contract Status*
% of New State Revenue Assessed*
% of Tax Credit Issued*
Utah Flour Mill
2024
31
$14,656,135
$2,186,362
$57,000,000
$437,272
20%
5
Yes
Unissued, Available
Ya Ya Foods
2024
302
$197,171,787
$9,003,606
$92,000,000
$1,800,721
20%
10
No
Unissued, Available
Kent Water Sports
2023
84
$48,619,427
$2,696,718
$500,000
$539,344
20%
5
No
Unissued, Available
C&J Specialties
2023
190
$102,095,858
$6,388,125
$1,678,218
$3,194,062
50%
20
Yes
Unissued, Available
Thales
2023
54
$60,664,123
$7,330,844
$21,000,000
$1,832,711
25%
10
No
Unissued, Available
Ezarc Solutions
2023
75
$14,625,000
$4,179,171
$4,500,000
$626,876
15%
5
Yes
Unissued, Available
Lakeshore Learning Materials, LLC
2023
540
$303,577,605
$18,937,522
$219,097,176
$7,173,796
30%
10
No
Unissued, Available
Gabb Wireless Inc
2023
700
$332,590,783
$15,004,907
$1,850,000
$3,000,981
20%
10
Yes
Unissued, Available
OmniTeq
2023
4000
$1,448,186,928
$53,735,603
$255,787,500
$13,433,901
25%
10
No
Unissued, Available
Central States Manufacturing
2023
91
$24,929,614
$5,157,629
$30,000,000
$1,289,407
25%
5
No
Unissued, Available
Tintic Consolidated Metals, LLC
2023
187
$70,867,058
$19,224,144
$9,612,072
$9,612,072
50%
5
Yes
Unissued, Available
Schreiber Foods
2023
52
$31,437,907
$7,887,505
$135,000,000
$1,971,876
25%
8
Yes
Unissued, Available
Leitner-Poma of America, Inc.
2023
236
$158,865,190
$21,771,545
$35,000,000
$6,531,464
30%
10
Yes
Unissued, Available
Human Interest
2023
306
$74,394,698
$2,859,099
$3,000,000
$428,864
15%
5
No
Unissued, Available
Texas Instruments
2023
800
$2,417,636,405
$115,308,827
$11,000,000,000
$34,592,648
30%
20
No
Active
0% - 25%
0% - 25%
Claire Manufacturing I, Inc
2023
200
$86,257,696
$5,300,052
$10,948,000
$795,008
15%
8
No
Unissued, Available
Proctor & Gamble Paper Products
2023
100
$120,806,017
$104,224,923
$400,000,000
$10,422,492
10%
20
Yes
Unissued, Available
Morgan Stanley
2022
800
$575,069,036
$21,800,277
$1,000,000
$6,540,083
30%
10
Yes
Unissued, Available
Dura-Line, LLC
2022
64
$24,037,838
$9,606,922
$73,000,000
$1,441,038
15%
5
Yes
Unissued, Available
tZERO Group, Inc
2022
80
$56,687,325
$9,383,945
$2,255,000
$1,407,592
15%
8
Yes
Unissued, Available
Lineage Logistics Holdings, LLC
2022
96
$22,500,000
$4,642,313
$125,000,000
$1,160,578
25%
5
No
Unissued, Available
Nucor Insulated Panel Group LLC
2022
60
$13,795,420
$2,244,655
$33,800,000
$561,164
25%
5
Yes
Unissued, Available
Heavy Sweet Oil, LLC
2022
213
$171,784,878
$91,862,234
$330,000,000
$45,931,117
50%
10
Yes
Unissued, Available
Greenfield Energy, LLC
2022
214
$102,070,635
$152,665,602
$150,000,000
$76,332,801
50%
10
Yes
Unissued, Available
Frulact USA, LLC
2022
131
$123,976,671
$8,272,260
$75,632,896
$2,068,065
25%
15
No
Unissued, Available
Electric Power Systems, Inc
2022
3,130
$867,413,432
$279,513,019
Significant
$69,878,255
25%
9
Yes
Unissued, Available
Blue Core Labs, Inc
2022
140
$26,531,893
$4,016,780
$50,000,000
$2,008,390
50%
5
Yes
Unissued, Available
Breeze Aviation Group, Inc
2022
78
$21,338,285
$1,800,249
$8,020,000
$270,037
15%
5
Yes
Unissued, Available
Campbell Scientific, Inc.
2022
268
$141,246,258
$28,537,793
$40,000,000
$7,134,448
25%
10
Yes
Active
0% - 25%
0% - 25%
Jabil, Inc.
2022
150
$60,876,970
$2,354,058
$10,000,000
$706,217
30%
7
No
Unissued, Available
Vitalpax, Inc.
2022
40
$11,061,593
$1,064,656
$5,000,000
$319,397
30%
10
Yes
Unissued, Available
Fuelcomm, Inc. dba Stackline
2022
152
$34,474,690
$1,299,707
$200,000
$194,956
15%
5
No
Active
0% - 25%
0% - 25%
LiveView Technologies, Inc.
2022
3,400
$1,318,589,576
$88,125,355
$328,212,621
$17,625,071
20%
10
Yes
Active
0% - 25%
0% - 25%
LoanPro Inc.
2022
459
$437,164,681
$20,485,192
$45,000,000
$4,097,038
20%
16
Yes
Active
0% - 25%
0% - 25%
Steves & Sons, Inc.
2022
137
$27,295,978
$35,708,863
$20,000,000
$5,356,329
15%
5
No
Active
0% - 25%
0% - 25%
American Packaging Corporation
2021
135
$32,277,881
$2,945,042
$126,830,000
$661,260
25%
10
No
Active
0% - 25%
0% - 25%
AmTrust Financial Services, Inc.
2021
180
$43,230,000
$1,628,414
$1,000,000
$244,262
15%
5
Yes
Active
0% - 25%
0% - 25%
Apogee Worx, LLC
2021
100
$46,554,897
$5,416,249
$6,548,115
$812,437
15%
8
Yes
Active
0% - 25%
0% - 25%
Armscor Precision International
2021
88
$9,683,622
$1,722,042
$40,000,000
$344,408
20%
6
No
Active
0% - 25%
0% - 25%
Barnes Bullets
2021
116
$18,166,404
$1,112,343
$30,500,000
$556,171
50%
5
Yes
Active
0% - 25%
0% - 25%
Brandless, Inc.
2021
1,033
$348,345,835
$13,091,088
$500,000
$2,618,218
20%
10
Yes
Active
0% - 25%
0% - 25%
Captive-Aire Systems, Inc.
2021
50
$46,124,000
$668,931
$2,600,000
$133,786
20%
7
No
Unissued, Available
Carvana Co.
2021
173
$53,437,904
$3,788,682
$42,500,000
$757,736
20%
7
No
Active
0% - 25%
0% - 25%
Cytiva
2021
396
$147,621,622
$19,420,258
$231,100,000
$4,855,064
25%
10
Yes
Active
0% - 25%
0% - 25%
Denali Therapeutics
2021
100
$108,105,775
$9,039,295
$40,000,000
$1,355,894
15%
10
No
Active
0% - 25%
0% - 25%
Domo, Inc.
2021
2,230
$1,788,000,000
$93,258,800
$30,000,000
$23,314,700
25%
10
Yes
Active
0% - 25%
0% - 25%
Hexcel Corporation
2021
150
$146,953,626
$6,925,273
$25,000,000
$1,731,318
25%
12
Yes
Active
0% - 25%
0% - 25%
Kentuckiana Curb Company, Inc.
2021
120
$60,877,440
$2,994,450
$42,000,000
$748,612
25%
12
Yes
Unissued, Available
Leitner-Poma of America, Inc.
2021
118
$79,432,042
$13,595,114
$30,000,000
$2,039,267
15%
10
No
Unissued, Available
Lumio Inc.
2021
3,697
$4,020,979,464
$161,232,932
$120,000,000
$40,308,233
25%
20
Yes
Active
0% - 25%
0% - 25%
Malouf
2021
4,200
$3,799,007,189
$186,779,980
$450,000,000
$56,033,994
30%
20
Yes
Active
0% - 25%
0% - 25%
Nusano, Inc.
2021
92
$172,322,047
$10,315,354
$46,574,000
$2,063,071
20%
15
No
Active
0% - 25%
0% - 25%
Owens Corning Insulating Systems, LLC
2021
70
$61,477,054
$5,043,074
$52,500,000
$2,521,537
50%
10
Yes
Active
0% - 25%
0% - 25%
Perfect Day, Inc.
2021
64
$16,581,000
$3,028,063
$20,000,000
$605,613
20%
5
Yes
Unissued, Available
Plastic Ingenuity, Inc.
2021
96
$86,708,572
$8,263,106
$70,000,000
$1,239,466
15%
15
No
Active
0% - 25%
0% - 25%
Premier Tech, Inc.
2021
63
$23,427,750
$1,832,440
$18,825,000
$274,866
15%
10
Yes
Unissued, Available
Revman International Inc.
2021
70
$23,866,440
$2,917,865
$4,000,000
$448,780
15%
10
No
Unissued, Available
Route App, Inc.
2021
3,353
$2,246,945,370
$115,863,540
$17,285,800
$23,172,708
20%
11
Yes
Unissued, Available
Scorpion Design, LLC
2021
1,007
$339,950,000
$16,913,707
$18,900,000
$3,382,741
20%
5
No
Active
0% - 25%
0% - 25%
Sunwest Bank
2021
63
$26,860,040
$2,622,614
$250,000
$524,523
20%
5
Yes
Active
0% - 25%
0% - 25%
TaxBit, Inc.
2021
1,700
$654,600,000
$29,496,688
$70,000,000
$4,424,503
15%
10
Yes
Unissued, Available
Udo, LLC
2021
300
$150,000,000
$14,353,108
$6,293,894
$2,870,622
20%
5
Yes
Active
0% - 25%
0% - 25%
Weir Slurry Group, Inc.
2021
133
$113,161,000
$6,125,406
$22,600,000
$1,225,081
20%
10
Yes
Active
0% - 25%
0% - 25%
1-800 Accountant (Accounting Fulfillment Services, LLC)
2020
120
$26,060,241
$1,073,159
$211,000
$160,974
15%
5
No
Active
0% - 25%
0% - 25%
Airborne ECS
2020
73
$23,246,659
$9,557,618
$20,000,000
$1,433,643
15%
7
Yes
Active
0% - 25%
0% - 25%
Anglepoint Group, Inc.
2020
93
$19,433,830
$1,522,323
$410,000
$228,348
15%
5
Yes
Active
0% - 25%
0% - 25%
Cytiva
2020
160
$33,951,060
$9,654,556
$18,724,000
$1,448,183
15%
5
Yes
Active
0% - 25%
0% - 25%
Deserve, Inc.
2020
258
$44,127,648
$1,870,446
$1,200,000
$374,089
20%
5
No
Active
0% - 25%
0% - 25%
GoHealth, LLC
2020
1,159
$259,769,152
$65,241,225
$10,000,000
$13,048,245
20%
5
Yes
Active
0% - 25%
0% - 25%
HealthEquity, Inc.
2020
550
$281,109,990
$11,668,830
$41,000,000
$2,333,766
20%
7
Yes
Active
0% - 25%
0% - 25%
Malouf
2020
1,195
$465,315,612
$57,546,199
$120,000,000
$14,386,550
25%
10
Yes
Active
0% - 25%
0% - 25%
Misfits Market
2020
105
$27,957,143
$2,854,009
$25,000,000
$429,601
15%
5
No
Active
0% - 25%
0% - 25%
Nelnet, Inc.
2020
52
$23,325,900
$897,991
$1,000,000
$134,699
15%
5
No
Active
0% - 25%
0% - 25%
Northrop Grumman Corporation
2020
2,250
$4,487,623,200
$199,731,465
$380,000,000
$59,919,439
30%
20
Yes
Active
0% - 25%
0% - 25%
Procter & Gamble Company
2020
221
$375,293,226
$13,932,761
$310,000,000
$4,191,954
30%
20
Yes
Active
0% - 25%
0% - 25%
Quotient Technology Inc.
2020
520
$374,918,851
$14,633,262
$10,000,000
$2,926,652
20%
10
No
Active
0% - 25%
0% - 25%
RS Technologies, Inc.
2020
358
$61,634,675
$3,888,352
$35,000,000
$777,670
20%
7
No
Active
0% - 25%
0% - 25%
SVB Financial Group
2020
116
$31,967,346
$2,311,428
$4,769,906
$346,714
15%
3
Yes
Active
0% - 25%
0% - 25%
Traeger Pellet Grills LLC
2020
120
$56,824,048
$5,882,866
$24,000,000
$882,430
15%
7
Yes
Active
0% - 25%
0% - 25%
Waystar
2020
70
$45,186,871
$2,726,396
$1,000,000
$408,959
15%
7
No
Active
0% - 25%
0% - 25%
Williams International
2020
300
$91,325,700
$34,027,902
$60,000,000
$6,809,580
20%
7
Yes
Active
0% - 25%
0% - 25%
Amazon Web Services, Inc.
2019
300
$304,259,525
$12,497,597
$25,350,000
$2,499,519
20%
10
No
Unissued, Available
Amer Sports
2019
110
$14,895,743
$1,521,076
$1,500,000
$228,161
15%
5
Yes
Active
0% - 25%
0% - 25%
Ancestry US Holdings Inc.
2019
506
$316,971,619
$12,228,599
$10,500,000
$2,445,720
20%
9
Yes
Active
0% - 25%
25% - 50%
BlueVine Capital Inc.
2019
1,449
$422,646,676
$16,351,108
$20,000,000
$4,087,777
25%
9
No
Active
0% - 25%
0% - 25%
Breeze Aviation
2019
369
$128,900,000
$5,410,000
$3,250,000
$1,082,000
20%
5
Yes
Active
0% - 25%
0% - 25%
Brex, Inc.
2019
1,000
$281,412,106
$10,947,387
$23,400,000
$2,736,847
25%
7
No
Active
0% - 25%
0% - 25%
Callaway Golf Company (Jack Wolfskin North America)
2019
50
$12,455,500
$703,074
$500,000
$105,461
15%
5
No
Active
0% - 25%
0% - 25%
Castlight Health, Inc.
2019
235
$115,887,125
$4,601,934
$2,250,000
$920,387
20%
5
No
Active
0% - 25%
0% - 25%
Galileo Processing, Inc.
2019
300
$121,519,662
$12,049,265
$15,000,000
$2,409,853
20%
7
Yes
Active
0% - 25%
0% - 25%
GE Healthcare
2019
68
$10,457,411
$1,697,025
$31,000,000
$254,554
15%
5
Yes
Active
0% - 25%
0% - 25%
GOEX Corporation
2019
100
$23,452,335
$1,826,496
$15,000,000
$365,299
20%
7
No
Active
0% - 25%
0% - 25%
Infab Corporation
2019
90
$11,148,000
$789,753
$5,000,000
$157,951
20%
5
No
Unissued, Available
Intermountain Electronics, Inc.
2019
289
$251,564,824
$21,582,270
$12,500,000
$6,474,681
30%
15
Yes
Active
0% - 25%
0% - 25%
L3 Technologies, Inc.
2019
250
$183,050,000
$6,795,731
$0
$1,259,146
20%
9
Yes
Unissued, Available
Oatly, Inc.
2019
50
$17,327,500
$2,954,627
$40,000,000
$295,463
10%
7
No
Active
25% - 50%
25% - 50%
Qualtrics
2019
2,245
$1,494,700,000
$131,131,340
$45,000,000
$32,782,835
25%
10
Yes
Active
0% - 25%
0% - 25%
Quick Base Inc.
2019
485
$169,425,308
$6,289,915
$713,462
$1,257,983
20%
5
No
Unissued, Available
Teem, LLC
2019
250
$83,618,889
$3,104,351
$1,000,000
$620,870
20%
5
Yes
Unissued, Available
Tyson Fresh Meats Inc.
2019
500
$202,633,508
$27,791,620
$286,000,000
$5,258,324
20%
10
No
Active
0% - 25%
0% - 25%
Weave Communications, Inc.
2019
997
$651,810,226
$25,923,825
$65,000,000
$5,184,765
20%
10
Yes
Active
0% - 25%
0% - 25%
a2b Fulfillment, Inc.
2018
75
$13,254,846
$546,471
$840,000
$54,647
10%
5
No
Active
0% - 25%
0% - 25%
Amer Sports
2018
155
$43,576,754
$6,570,270
$32,000,000
$1,314,054
20%
10
Yes
Active
0% - 25%
0% - 25%
Borsight, Inc.
2018
95
$33,319,518
$4,125,041
$6,300,000
$825,008
20%
7
Yes
Active
0% - 25%
0% - 25%
Bullfrog Spas, LLC
2018
150
$35,790,789
$2,230,885
$20,000,000
$334,633
15%
5
Yes
Active
0% - 25%
0% - 25%
Canopy Tax, Inc
2018
538
$149,707,284
$6,203,272
$7,500,000
$1,240,654
20%
5
Yes
Unissued, Available
Centrify Corporation
2018
200
$69,204,079
$2,784,718
$4,500,000
$556,944
20%
5
Yes
Unissued, Available
Clarus Corporation
2018
147
$91,067,138
$8,936,826
$40,000,000
$1,787,365
20%
8
Yes
Active
0% - 25%
0% - 25%
Cornerstone OnDemand Inc.
2018
355
$156,338,704
$6,076,674
$4,400,000
$1,215,335
20%
7
No
Active
0% - 25%
0% - 25%
Essence Global
2018
125
$22,442,500
$1,910,530
$3,100,000
$191,688
10%
5
No
Unissued, Available
GoHealth, LLC
2018
363
$84,645,000
$3,216,488
$900,000
$643,298
20%
5
No
Complete
75% - 100%
75% - 100%
HealthEquity, Inc.
2018
500
$160,675,210
$10,193,600
$29,800,000
$2,038,720
20%
7
Yes
Active
0% - 25%
0% - 25%
LendingClub Inc.
2018
860
$543,922,175
$22,430,269
$17,850,000
$4,486,054
20%
10
No
Active
0% - 25%
0% - 25%
Merit Medical Systems, Inc.
2018
1,010
$983,686,603
$71,495,027
$505,000,000
$17,873,757
25%
15
Yes
Active
0% - 25%
0% - 25%
Moog Inc.
2018
120
$73,755,064
$4,903,768
$2,230,000
$980,754
20%
10
Yes
Active
0% - 25%
0% - 25%
Parker-Hannifin Corporation
2018
77
$17,786,900
$6,690,562
$2,754,562
$1,003,584
15%
6
Yes
Active
0% - 25%
0% - 25%
Sarcos Corporation
2018
292
$58,578,853
$6,166,234
$2,366,657
$1,233,247
20%
5
Yes
Active
0% - 25%
0% - 25%
Adobe
2017
1,260
$2,276,503,256
$85,837,527
$90,000,000
$25,751,258
30%
20
Yes
Active
0% - 25%
0% - 25%
Alliance Data Systems
2017
105
$33,864,658
$5,053,513
$15,600,000
$758,027
15%
5
Yes
Active
0% - 25%
75% - 100%
Amazon
2017
130
$85,532,234
$28,403,534
$200,000,000
$5,680,707
20%
8
No
Active
0% - 25%
0% - 25%
AvidXchange
2017
218
$47,046,117
$1,769,236
$3,500,000
$359,247
20%
5
Yes
Active
0% - 25%
0% - 25%
Biomerics
2017
380
$133,035,032
$15,022,082
$38,500,00
$3,004,416
20%
8
Yes
Unissued, Available
Collective Medical Technologies
2017
587
$235,303,666
$9,091,527
$10,000,000
$1,818,305
20%
8
Yes
Active
0% - 25%
0% - 25%
Earnest, Inc.
2017
500
$63,622,881
$14,017,108
$5,625,000
$2,803,422
20%
5
No
Active
0% - 25%
0% - 25%
Electronic Power Systems
2017
128
$38,869,950
$8,373,904
$11,600,000
$1,674,781
20%
7
Yes
Active
0% - 25%
0% - 25%
eShares, Inc. dba Carta
2017
464
$122,687,203
$5,735,389
$5,700,000
$1,147,078
20%
5
No
Active
0% - 25%
0% - 25%
Litehouse, Inc.
2017
165
$44,922,713
$1,733,815
$40,000,000
$346,763
20%
8
Yes
Active
0% - 25%
0% - 25%
Mueller Industries
2017
125
$31,291,115
$2,475,952
$18,900,000
$495,190
20%
20
Yes
Active
0% - 25%
0% - 25%
Packsize International
2017
354
$125,290,823
$6,010,146
$9,200,000
$1,202,029
20%
7
Yes
Active
0% - 25%
0% - 25%
Pluralsight
2017
2,464
$1,421,599,490
$86,190,587
$371,770,433
$21,547,647
25%
10
Yes
Active
0% - 25%
0% - 25%
Podium
2017
426
$124,689,998
$5,421,960
$10,000,000
$1,084,392
20%
5
Yes
Active
75% - 100%
75% - 100%
Snap Inc.
2017
50
$334,260,021
$12,685,151
$1,800,000
$2,537,030
20%
15
No
Active
0% - 25%
0% - 25%
Stryker Corporation
2017
540
$192,201,004
$16,966,358
$100,000,000
$3,393,272
20%
10
Yes
Active
0% - 25%
0% - 25%
TaskEasy, Inc.
2017
191
$50,826,118
$5,378,949
$3,500,000
$806,842
15%
5
Yes
Complete
0% - 25%
0% - 25%
Varo Money
2017
331
$44,500,000
$1,681,910
$2,800,000
$336,382
20%
5
No
Active
0% - 25%
0% - 25%
Connexion Point
2016
221
$73,838,450
$4,722,853
$9,000,000
$944,571
20%
5
Yes
Unissued, Unavailable
Decorworx
2016
164
$29,291,381
$1,590,621
$11,500,000
$318,124
20%
8
Yes
Active
0% - 25%
0% - 25%
Duncan Aviation
2016
700
$389,092,501
$19,857,070
$53,000,000
$5,957,121
30%
15
Yes
Active
0% - 25%
0% - 25%
Entrata Property Solutions
2016
191
$38,135,356
$1,631,800
$6,000,000
$326,360
20%
5
Yes
Active
0% - 25%
25% - 50%
Honeyville, Inc.
2016
115
$35,982,547
$2,601,306
$23,000,000
$520,261
20%
8
Yes
Active
25% - 50%
25% - 50%
Lucid Software, Inc.
2016
339
$91,190,287
$3,631,346
$11,000,000
$726,269
20%
5
Yes
Complete
75% - 100%
75% - 100%
Peek
2016
100
$17,248,103
$1,374,770
$3,000,000
$206,215
15%
5
No
Active
0% - 25%
0% - 25%
PillPack
2016
300
$50,057,832
$2,053,229
$32,000,000
$410,646
20%
5
Yes
Unissued, Unavailable
Press Ganey
2016
97
$15,359,375
$2,981,166
$11,000,000
$447,175
15%
5
No
Active
0% - 25%
0% - 25%
Snap Finance
2016
142
$33,483,873
$3,759,592
$2,500,000
$563,939
15%
5
Yes
Active
0% - 25%
0% - 25%
SoFi
2016
400
$108,913,804
$5,778,076
$8,000,000
$1,155,615
20%
5
No
Complete
75% - 100%
75% - 100%
The WhiteWave Foods Co.
2016
105
$27,207,296
$5,009,392
$70,000,000
$1,001,878
20%
6
No
Active
25% - 50%
0% - 25%
UPS
2016
195
$106,202,415
$23,803,210
$207,000,000
$4,760,642
20%
8
Yes
Active
50% - 75%
0% - 25%
Womply
2016
175
$41,325,000
$1,952,888
$100,000
$292,933
15%
5
No
Active
0% - 25%
0% - 25%
Advice Media
2015
100
$17,571,355
$1,385,348
$1,000,000
$207,802
20%
5
Yes
Active
0% - 25%
0% - 25%
Black Diamond
2015
160
$48,404,121
$2,354,980
$7,760,000
$353,247
15%
7
Yes
Unissued, Unavailable
CHG Healthcare
2015
503
$219,032,817
$8,533,834
$9,281,086
$1,706,767
20%
10
Yes
Complete
75% - 100%
75% - 100%
Connolly
2015
145
$48,266,900
$2,601,754
$385,000
$520,351
20%
5
No
Active
0% - 25%
0% - 25%
Eldon James
2015
115
$34,358,217
$5,080,138
$5,000,000
$762,021
15%
6
No
Unissued, Available
EMC Corporation
2015
700
$365,290,554
$15,492,763
$62,000,000
$3,873,191
25%
10
Yes
Active
0% - 25%
0% - 25%
Health Catalyst
2015
291
$67,335,447
$3,530,889
$7,600,000
$706,178
20%
5
Yes
Active
0% - 25%
25% - 50%
HealthEquity, Inc
2015
200
$66,597,253
$2,497,397
$10,000,000
$569,907
20%
6
Yes
Complete
75% - 100%
75% - 100%
Kihomac
2015
70
$14,916,129
$816,362
$9,000,000
$121,525
15%
5
Yes
Complete
75% - 100%
75% - 100%
Prime Inc.
2015
129
$36,146,090
$2,083,405
$40,000,000
$312,511
15%
5
Yes
Active
0% - 25%
0% - 25%
Procter & Gamble
2015
200
$197,854,508
$37,155,384
$400,000,000
$11,146,615
30%
20
Yes
Unissued, Unavailable
Prosper
2015
539
$118,653,204
$4,628,767
$10,000,000
$925,753
20%
5
No
Unissued, Unavailable
RAM Company
2015
139
$25,618,891
$1,864,405
$372,881
$11,000,000
20%
8
Yes
Active
25% - 50%
25% - 50%
Selle Royal USA dba Crank Brothers
2015
65
$16,195,500
$1,360,515
$4,081,000
$272,103
20%
7
No
Active
0% - 25%
0% - 25%
Solar City
2015
4,000
$2,438,130,484
$110,768,773
$94,000,000
$44,852,933
25%
10-15
No
Active
0% - 25%
0% - 25%
Stadler Rail US
2015
1,001
$575,819,608
$40,275,601
$30,000,000
$10,068,900
25%
15
No
Active
0% - 25%
0% - 25%
Vivint Solar
2015
3,143
$1,088,371,798
$49,389,474
$91,000,000
$26,163,906
25%
10-15
Yes
Active
0% - 25%
0% - 25%
AAA
2014
290
$112,946,673
$5,750,969
$20,000,000
$862,645
15%
7
No
Complete
75% - 100%
75% - 100%
Airgas
2014
23
$11,972,589
$546,818
$8,000,000
$106,652
20%
10
No
Active
25% - 50%
25% - 50%
Armada Skis
2014
56
$31,718,981
$1,774,597
$500,000
$354,919
20%
8
No
Unissued, Available
Cabela's
2014
85
$33,311,851
$3,465,988
$66,000,000
$693,198
20%
10
No
Active
0% - 25%
0% - 25%
Consumer United
2014
400
$121,744,109
$5,268,757
$900,000
$1,053,751
20%
7
No
Unissued, Available
CSM Bakery
2014
100
$12,582,743
$1,567,621
$30,400,000
$313,524
20%
20
Yes
Unissued, Available
Environmental Stoneworks
2014
124
$40,887,535
$2,571,519
$2,000,000
$514,304
20%
10
No
Active
0% - 25%
0% - 25%
Houweling Nurseries Oxnard, Inc.
2014
282
$267,891,773
$18,160,900
$79,000,000
$4,648,270
26%
20
No
Active
0% - 25%
0% - 25%
Jive Communications
2014
576
$130,946,265
$6,255,476
$6,400,000
$938,321
15%
5
Yes
Complete
0% - 25%
0% - 25%
JSI Store Fixtures
2014
83
$15,981,064
$3,723,343
$1,050,000
$558,501
15%
6
No
Active
0% - 25%
0% - 25%
MaritzCX
2014
425
$268,110,000
$10,270,795
$1,250,000
$2,054,159
20%
7
No
Active
0% - 25%
0% - 25%
Oemeta
2014
58
$12,664,553
$567,233
$5,250,000
$113,447
20%
7
No
Active
0% - 25%
0% - 25%
Oracle
2014
351
$238,959,392
$11,318,408
$6,142,500
$2,829,602
25%
10
Yes
Complete
75% - 100%
75% - 100%
Ottobock
2014
55
$16,219,299
$1,960,095
$1,000,000
$392,019
20%
7
Yes
Complete
75% - 100%
75% - 100%
Overstock
2014
333
$300,843,588
$11,406,215
$2,650,645
$2,281,243
20%
10
Yes
Active
0% - 25%
0% - 25%
Pactiv
2014
60
$4,702,971
$3,524,477
$52,000,000
$871,010
20%
10
Yes
Unissued, Available
The Goldman Sachs Group, Inc.
2014
350
$1,111,558,394
$43,524,588
$40,000,000
$13,057,377
30%
20
Yes
Active
50% - 75%
50% - 75%
Traeger Pellet Grills
2014
164
$44,613,465
$2,517,687
$5,204,125
$503,537
20%
7
Yes
Active
0% - 25%
0% - 25%
Varian Medical
2014
1,000
$460,416,221
$35,888,824
$40,000,000
$7,711,657
20%
15
Yes
Active
0% - 25%
0% - 25%
Viracon
2014
300
$118,628,714
$7,091,966
$2,200,000
$1,418,393
20%
10
Yes
Active
0% - 25%
0% - 25%
Vista Outdoors
2014
90
$125,160,000
$6,723,802
$10,000,000
$1,344,760
20%
7
Yes
Active
50% - 75%
50% - 75%
Wilson Electronics
2014
150
$7,775,484
$1,005,095
$2,700,000
$266,312
15%
5
Yes
Active
0% - 25%
0% - 25%
Young Living Essential Oils, LLC
2014
445
$174,461,476
$43,769,871
$89,000,000
$8,753,974
20%
7
Yes
Complete
75% - 100%
75% - 100%
1-800 Contacts, Inc
2013
758
$455,652,989
$35,205,239
$59,000,000
$8,801,310
25%
15
Yes
Complete
0% - 25%
0% - 25%
Allstate Corporation
2013
700
$610,036,251
$23,214,289
$15,000,000
$6,964,287
25%
20
No
Active
0% - 25%
0% - 25%
ATK
2013
1,002
$1,154,113,172
$71,025,781
$0
$19,307,734
30%
20
Yes
Active
0% - 25%
0% - 25%
Beijer Electronics
2013
71
$37,887,196
$5,396,111
$600,000
$1,079,222
20%
10
No
Unissued, Available
Blu
2013
73
$49,263,500
$2,312,681
$6,000,000
$462,536
20%
7
Yes
Active
0% - 25%
0% - 25%
Capital Access Networks, INC.
2013
108
$38,460,169
$8,113,436
$1,915,000
$2,028,359
25%
7
No
Active
0% - 25%
0% - 25%
Cardon Outreach
2013
308
$215,071,341
$9,151,570
$5,300,000
$1,830,314
20%
15
Yes
Unissued, Available
doTerra International, LLC
2013
330
$136,436,895
$83,279,071
$60,000,000
$16,655,814
20%
10
Yes
Active
75% - 100%
75% - 100%
Emery Refining Contacts
2013
125
$99,162,222
$63,561,103
$231,885,000
$12,712,221
20%
12
Yes
Unissued, Available
Exeter Finance
2013
550
$259,944,118
$11,388,222
$2,100,000
$2,277,644
20%
10
No
Active
0% - 25%
0% - 25%
FireEye
2013
250
$152,798,326
$14,412,622
$3,000,000
$3,603,155
25%
10
No
Active
0% - 25%
0% - 25%
Frontier Communications
2013
550
$610,036,251
$23,214,289
$7,000,000
$2,512,912
20%
10
Yes
Active
0% - 25%
0% - 25%
GAF (General Aniline and Film)
2013
48
$38,272,300
$3,546,848
$40,000,000
$886,712
25%
15
No
Active
0% - 25%
0% - 25%
HireVue
2013
540
$172,876,612
$10,090,489
$30,000,000
$1,513,573
15%
7
Yes
Active
0% - 25%
0% - 25%
Indus Valley Partners
2013
200
$91,909,000
$5,362,085
$500,000
$1,072,417
20%
11
No
Active
0% - 25%
0% - 25%
MasterControl Inc.
2013
197
$54,120,978
$4,180,294
$15,000,000
$836,059
20%
5
Yes
Complete
0% - 25%
0% - 25%
Metalcraft Technologies
2013
960
$740,694,392
$60,622,028
$20,000,000
$15,155,507
25%
20
Yes
Unissued, Available
Natural Food Products
2013
261
$93,629,653
$6,987,258
$35,000,000
$1,397,452
20%
10
No
Unissued, Available
OOCL (USA) Inc.
2013
300
$534,801,697
$19,079,214
$6,800,000
$5,723,765
25%
20
No
Active
0% - 25%
0% - 25%
School Improvement Network
2013
810
$753,611,307
$80,299,263
$8,000,000
$3,114,789
20%
10
Yes
Active
0% - 25%
0% - 25%
SolarWinds
2013
1,040
$1,436,554,953
$109,548,587
$50,000,000
$32,864,576
30%
20
No
Active
0% - 25%
0% - 25%
Startup Ogden
2013
6
$4,500,000
$192,250
$0
$100,000
N/A
1
Yes
Unissued, Unavailable
SyberJet Aircraft
2013
240
$288,047,817
$67,243,048
$380,000,000
$16,810,761
25%
20
Yes
Active
0% - 25%
0% - 25%
TechMedia Network
2013
75
$32,953,073
$3,051,269
$3,400,000
$610,254
20%
10
Yes
Unissued, Available
Visit Salt Lake
2013
554
$35,094,645
$6,558,298
$5,117,700
$2,660,572
N/A
20
Yes
Unissued, Available
Zhejiang Walt Technology dba Lin Manufacturing
2013
150
$27,697,126
$1,744,798
$4,000,000
$261,720
15%
7
No
Active
0% - 25%
0% - 25%
BioFire Diagnostics, Inc.
2012
657
$718,135,774
$97,747,954
$50,000,000
$24,436,989
25%
20
Yes
Active
0% - 25%
25% - 50%
EMC Corporation
2012
750
$475,109,938
$20,695,868
$4,000,000
$5,173,967
25%
12
Yes
Active
75% - 100%
75% - 100%
ENVE Composites, Inc.
2012
342
$63,315,427
$5,345,694
$20,000,000
$1,336,424
25%
7
Yes
Active
0% - 25%
0% - 25%
Family Dollar
2012
450
$297,464,933
$15,058,314
$90,000,000
$4,264,578
25%
20
Yes
Active
0% - 25%
0% - 25%
FLSmidth
2012
124
$86,817,275
$11,734,578
$16,000,000
$2,933,645
25%
10
No
Unissued, Available
Instructure, Inc.
2012
655
$328,429,143
$9,464,847
$2,100,000
$1,982,969
20%
7
Yes
Complete
75% - 100%
75% - 100%
OrangeSoda, Inc.
2012
100
$44,500,541
$2,679,245
$5,000,000
$535,849
20%
10
Yes
Unissued, Available
Orbit Irrigation Products, Inc.
2012
60
$68,391,417
$22,251,565
$36,990,000
$2,408,896
20%
15
Yes
Active
0% - 25%
0% - 25%
Peterbilt Motors Company
2012
145
$46,606,015
$2,590,691
$3,475,000
$518,138
20%
5
Yes
Unissued, Available
Qualtrics Labs, LLC
2012
1,080
$295,308,110
$43,123,085
$2,400,000
$10,780,771
25%
7
Yes
Complete
75% - 100%
75% - 100%
Rock West Composites
2012
93
$15,605,000
$875,711
$700,000
$175,142
20%
5
No
Unissued, Unavailable
Royal Bank of Scotland
2012
310
$286,603,064
$21,100,497
$2,642,908
$5,275,124
25%
15
No
Complete
0% - 25%
0% - 25%
Schiff Nutrition
2012
400
$17,659,408
$1,540,932
$1,500,000
$608,186
20
6
Yes
Complete
0% - 25%
75% - 100%
The Boeing Company
2012
104
$146,800,428
$5,505,016
$219,000,000
$1,376,254
25%
20
Yes
Unissued, Available
Vexxel
2012
101
$21,082,477
$1,687,884
$4,000,000
$337,577
20%
5
Yes
Unissued, Unavailable
Visit Salt Lake
2012
557
$13,700,473
$2,612,159
$0
$482,510
N/A
1
Yes
Unissued, Unavailable
Workday
2012
500
$719,396,231
$54,072,074
$20,000,000
$8,370,052
25%
15
No
Active
25% - 50%
25% - 50%
Workday
2012
250
$156,978,924
$13,815,759
$0
$2,763,151
25%
10
No
Unissued, Unavailable
Xactware
2012
859
$756,844,710
$129,051,958
$130,000,000
$32,262,990
25
20
Yes
Active
0% - 25%
0% - 25%
Xi3
2012
500
$169,733,873
$98,005,932
$32,244,000
$2,045,825
20%
5
Yes
Unissued, Unavailable
Air Products
2011
57
$19,344,879
$1,042,683
$40,000,000
$208,500
20%
5.5
Yes
Unissued, Unavailable
CSN Stores, LLC
2011
868
$188,989,700
$8,472,758
$1,500,000
$548,500
20%
10
Yes
Active
0% - 25%
0% - 25%
EMC Corporation
2011
500
$313,600,626
$12,476,673
$7,600,000
$3,513,700
25%
10
Yes
Unissued, Unavailable
Fiberspar
2011
276
$80,452,430
$7,374,613
$23,600,000
$1,474,900
20%
10
No
Unissued, Unavailable
Futura Industries
2011
142
$57,886,740
$11,982,206
$23,155,000
$1,694,786
20%
10
Yes
Active
0% - 25%
0% - 25%
Genpak
2011
125
$15,000,000
$574,064
$22,700,000
$125,000
N/A
5
Yes
Unissued, Unavailable
Hexcel Corporation
2011
616
$348,019,091
$31,071,844
$650,000,000
$7,767,961
25%
10
Yes
Active
25% - 50%
25% - 50%
IM Flash Technologies, Inc.
2011
200
$167,686,106
$7,068,833
$1,500,000,000
$45,900,000
30%
15
Yes
Active
25% - 50%
75% - 100%
Incomm
2011
101
$21,771,000
$1,703,877
$0
$340,775
20%
5
Yes
Complete
0% - 25%
0% - 25%
ITT Corporation
2011
2,707
$1,300,000,000
$112,000,000
$120,000,000
$33,656,000
30%
15
Yes
Active
0% - 25%
0% - 25%
JBS USA Holdings, Inc.
2011
420
$115,569,462
$8,797,836
$30,000,000
$1,759,500
20%
10
Yes
Complete
0% - 25%
0% - 25%
L3 Technologies, Inc
2011
500
$389,782,590
$22,106,729
$6,100,000
$5,526,682
25%
10
Yes
Complete
25% - 50%
0% - 25%
Liberty Safe and Security Products
2011
50
$10,251,032
$2,281,968
$8,000,000
$342,000
15%
7
Yes
Complete
75% - 100%
75% - 100%
Lifetime Products
2011
482
$221,136,866
$12,774,363
$46,000,000
$3,193,591
25%
20
Yes
Active
50% - 75%
50% - 75%
Morgan Stanley Smith Barney
2011
80
$11,478,802
$446,900
$2,800,000
$89,000
20%
5
Yes
Unissued, Unavailable
Pepperidge Farm
2011
54
$11,667,527
$2,115,978
$45,000,000
$481,685
25%
10
Yes
Active
50% - 75%
75% - 100%
SAIC
2011
294
$127,686,410
$8,769,153
$10,000,000
$2,192,288
25%
10
Yes
Unissued, Unavailable
The Home Depot
2011
691
$67,365,753
$2,609,333
$12,000,000
$521,867
20%
10
Yes
Active
0% - 25%
0% - 25%
Adobe Systems
2010
927
$1,631,697,764
$134,130,419
$298,000,000
$40,239,126
30%
20
Yes
Active
25% - 50%
25% - 50%
ATK Aerospace Systems
2010
802
$939,920,000
$62,993,537
$390,000,000
$18,898,061
50%/30%
20
Yes
Active
0% - 25%
0% - 25%
Black Diamond Equipment
2010
55
$32,765,234
$1,977,661
$0
$395,500
20%
10
Yes
Complete
75% - 100%
75% - 100%
Czarnowski Display Service, Inc.
2010
50
$18,459,664
$915,344
$7,000,000
$187,300
15%
7
No
Complete
75% - 100%
75% - 100%
Janicki Industries
2010
50
$20,532,500
$1,581,374
$19,500,000
$316,275
20%
10
No
Complete
0% - 25%
0% - 25%
Litehouse, Inc.
2010
162
$37,624,584
$2,512,354
$11,200,000
$502,400
20%
10
No
Complete
75% - 100%
75% - 100%
Lofthouse
2010
115
$15,130,735
$692,170
$22,500,000
$138,434
20%
5
Yes
Complete
0% - 25%
0% - 25%
Newell Window Furnishings (Levolor)
2010
465
$82,007,804
$3,845,108
$800,000
$150,000
N/A
5
Yes
Unissued, Unavailable
Overstock.com
2010
150
$95,480,000
$4,494,496
$2,650,645
$1,123,600
25%
10
Yes
Complete
0% - 25%
0% - 25%
Royal Bank of Scotland
2010
260
$389,488,515
$34,429,044
$6,270,000
$8,607,261
25%
15
Yes
Complete
0% - 25%
0% - 25%
Dynamic Confections
2009
110
$70,198,304
$4,119,278
$4,000,000
$823,856
20%
10.5
Yes
Complete
0% - 25%
0% - 25%
Edwards Lifesciences
2009
1,300
$776,525,500
$50,943,077
$14,500,000
$11,521,000
25%
15
Yes
Active
25% - 50%
25% - 50%
Fairchild Semiconductor
2009
538
$122,053,164
$5,374,453
$49,500,000
$86,700
25%
4
Yes
Complete
0% - 25%
0% - 25%
Goldman Sachs
2009
690
$1,713,742,314
$157,611,362
$51,000,000
$47,283,409
30%
30
Yes
Active
50% - 75%
50% - 75%
Great Salt Lake Minerals
2009
50
$27,313,426
$1,024,253
$42,000,000
$153,638
15%
10.5
Yes
Complete
0% - 25%
0% - 25%
Haemonetics
2009
220
$26,147,393
$1,699,300
$17,000,000
$169,900
10%
5.5
No
Complete
0% - 25%
0% - 25%
MediConnect Global Inc.
2009
306
$45,500,000
$7,019,315
$470,000
$1,754,800
25%
10
Yes
Active
0% - 25%
0% - 25%
Merit Medical Systems
2009
392
$95,729,691
$25,667,302
$11,000,000
$4,360,000
25%
10
Yes
Complete
75% - 100%
50% - 75%
Mozy, Inc.
2009
91
$45,401,339
$2,716,229
$2,200,000
$543,200
20%
10
Yes
Active
25% - 50%
25% - 50%
Verisys Corporation
2009
100
$18,719,026
$4,177,496
$10,000,000
$835,000
20%
7
No
Complete
0% - 25%
0% - 25%
Rossignol/Quicksilver
2005
100
$71,900,000
$7,365,000
$0
$2,500,000
35%
10
Yes
Complete
0% - 25%
0% - 25%