The Utah Governor's Office of Economic Opportunity charter is based on Governor Cox's commitment to statewide economic development and economic opportunity for all Utahns.
Governor of Utah
---
Spencer J. Cox
A sixth-generation Utahn and Utah's 18th governor, Spencer J. Cox was born and raised in Fairview, a town of 1,247 residents located about two hours south of Salt Lake City. He graduated from Snow College, Utah State University, and Washington and Lee University School of Law. Gov. Cox has spoken about and led out on some of the state's most daunting challenges, including the current coronavirus crisis, homelessness, suicide prevention, and bullying. His efforts contributed to Utah's unprecedented prosperity while fulfilling his constitutional mandate to ensure free and fair elections as the state's chief election officer. Cox is a vocal advocate for civility in politics. He's committed to improving education, strengthening the economy, bolstering Utah's rural communities, supporting public health, and ensuring opportunity for all Utahns.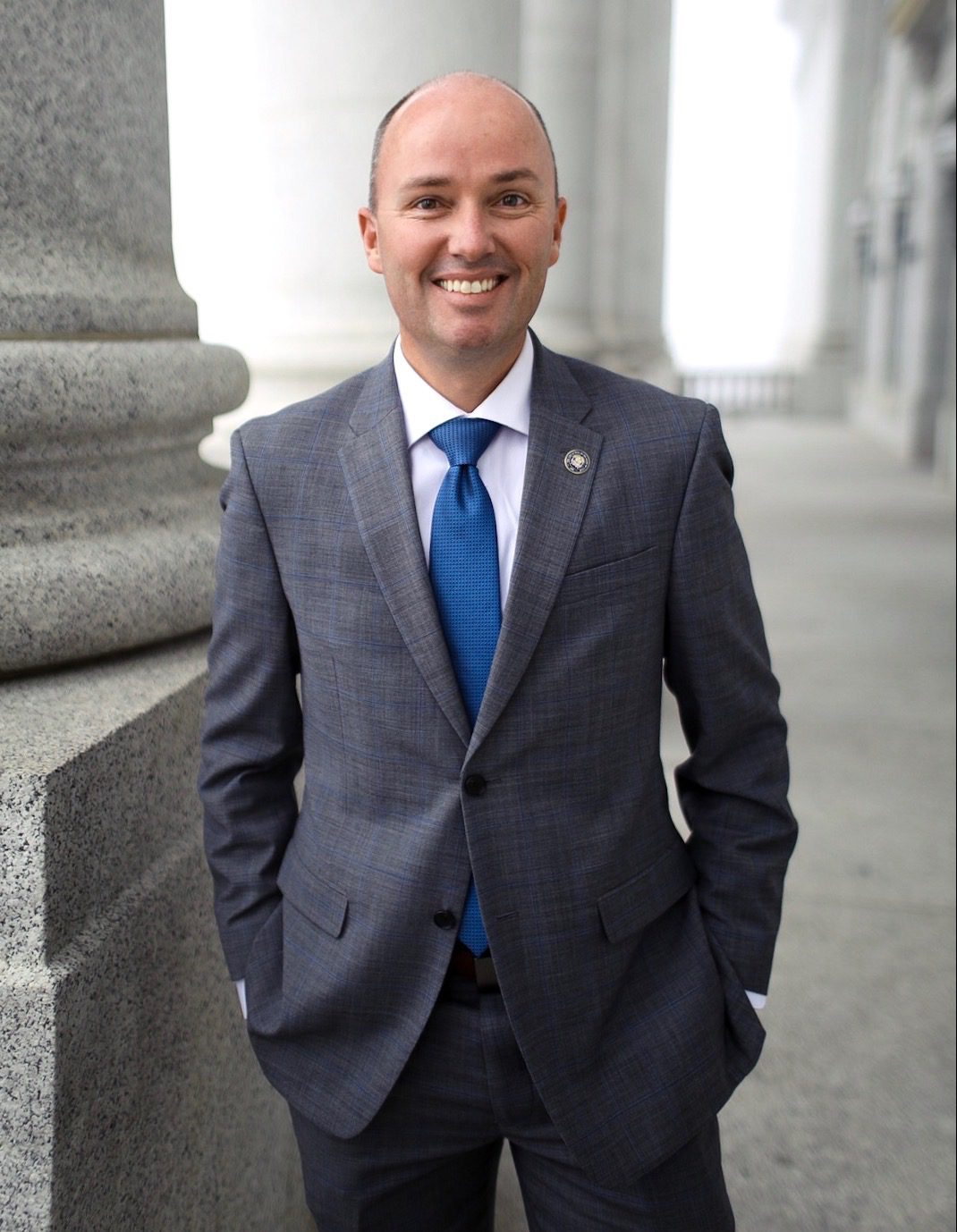 Lieutenant Governor
---
Deidre M. Henderson
Deidre M. Henderson is Utah's ninth lieutenant governor. In 2013, she was elected to represent Utah's 7th District, including Spanish Fork, Provo, Payson, Elk Ridge, Springville, Salem, Woodland Hills, Vineyard, and Santaquin. Henderson grew up in Taylorsville and began her studies in political science at Brigham Young University. After settling in Spanish Fork, Henderson ran a small business with her husband, Gabe, before launching her public service career as the political director and campaign manager for former Congressman Jason Chaffetz. During her years in the Utah Senate, Lt. Gov. Henderson was one of two Republican women in the Senate. She served as chair of the Senate Rules Committee, Revenue and Taxation Committee and Education Committee, and the Ethics Committee vice-chair. She's a strong conservative, a champion for government transparency, and a vocal advocate for women and families. Her efforts gained recognition by numerous civic groups, including Legislator of the Year by the Fraternal Order of Police and Taxpayer Advocate of the Year by the Utah Taxpayers Association. Following the 2020 legislative session, the Libertas Institute gave her the highest score in the Senate and awarded her as one of the organization's Defenders of Liberty.